This past summer I had 'one of those moments' – a moment that where you are suddenly aware that you are on the brink of something special – and it happened at an unexpected place:  a car rest stop.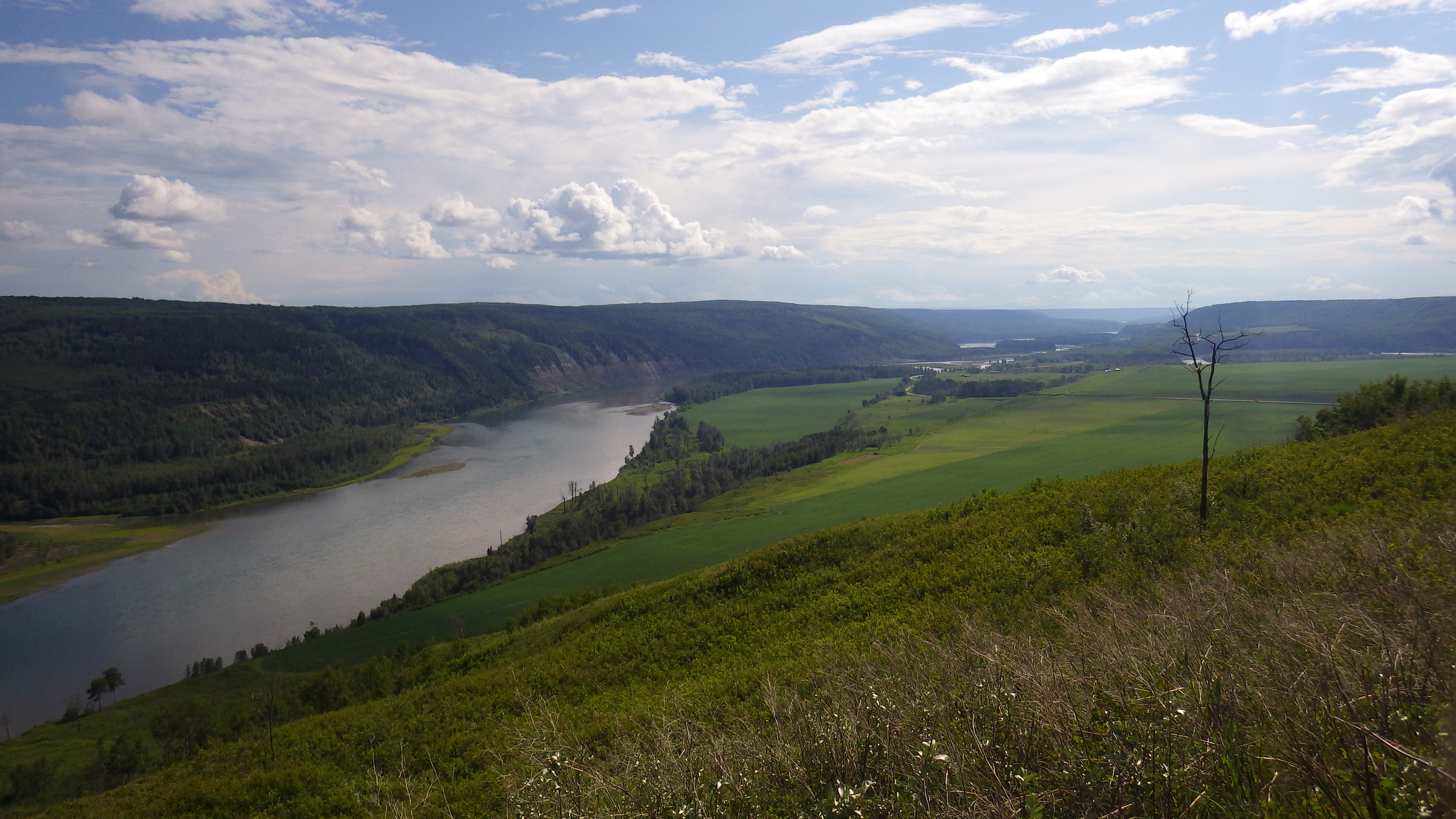 View of the Peace River from the car rest stop.
Yes, I had this 'moment' while at a car rest stop, at the top of a hill, overlooking the Peace River.  I was struck by the beauty of the river and surrounding area.  However, the feeling was compounded by the fact that I was also about to take part in my first 'bioblitz'.
A bioblitz is an event that takes place over a short period of time where scientists, naturalists, and volunteers attempt to identify as many species as possible in a specific area. Myself, and 5 colleagues from the Royal British Columbia Museum (RBCM), were about to join a bioblitz organized by the Biological Survey of Canada (BSC) and the Yellowstone to Yukon (Y2Y) Conservation Initiative.  Over a five days period we would be joining at least 20 other participants in documenting the biodiversity of the Peace River area that lies between Hudson's Hope and Fort St John along the Peace River.  The area was chosen because 1) it is an area that would change drastically with the construction and flooding caused by the BC Hydro Site C hydroelectric dam and 2) because relatively little is known about the flora and fauna in the area.  As a biology nerd, I was excited to be participating in such a large collaboration in such an important area.
The RBCM participants were Claudia Copley (Entomology Collection Manager), Darren Copley (Bird and Mammal Preparator), Erica Wheeler (Botany Collection Manager), Ken Marr (Botany Curator), and Kristiina Ovaska (Invertebrate Research Associate).  The other participants included researchers from all over the province (and few from outside the province!) that work for a range of private and professional (both governmental and NGOs) organizations and businesses.  However, the best part of the bioblitz was that we were joined, supported, and guided by local naturalists, land owners and First Nations.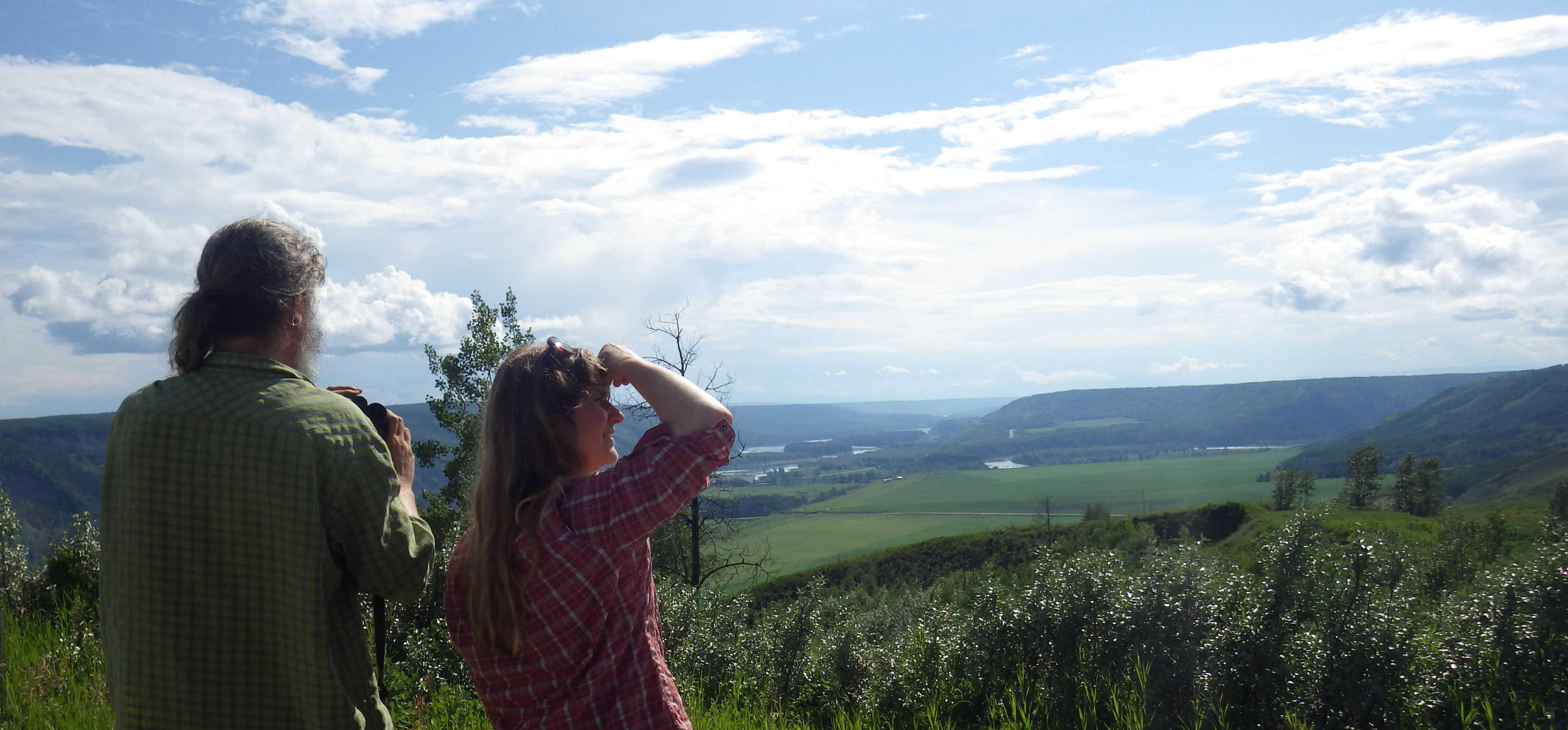 Darren and Claudia Copley scanning the skies for birds.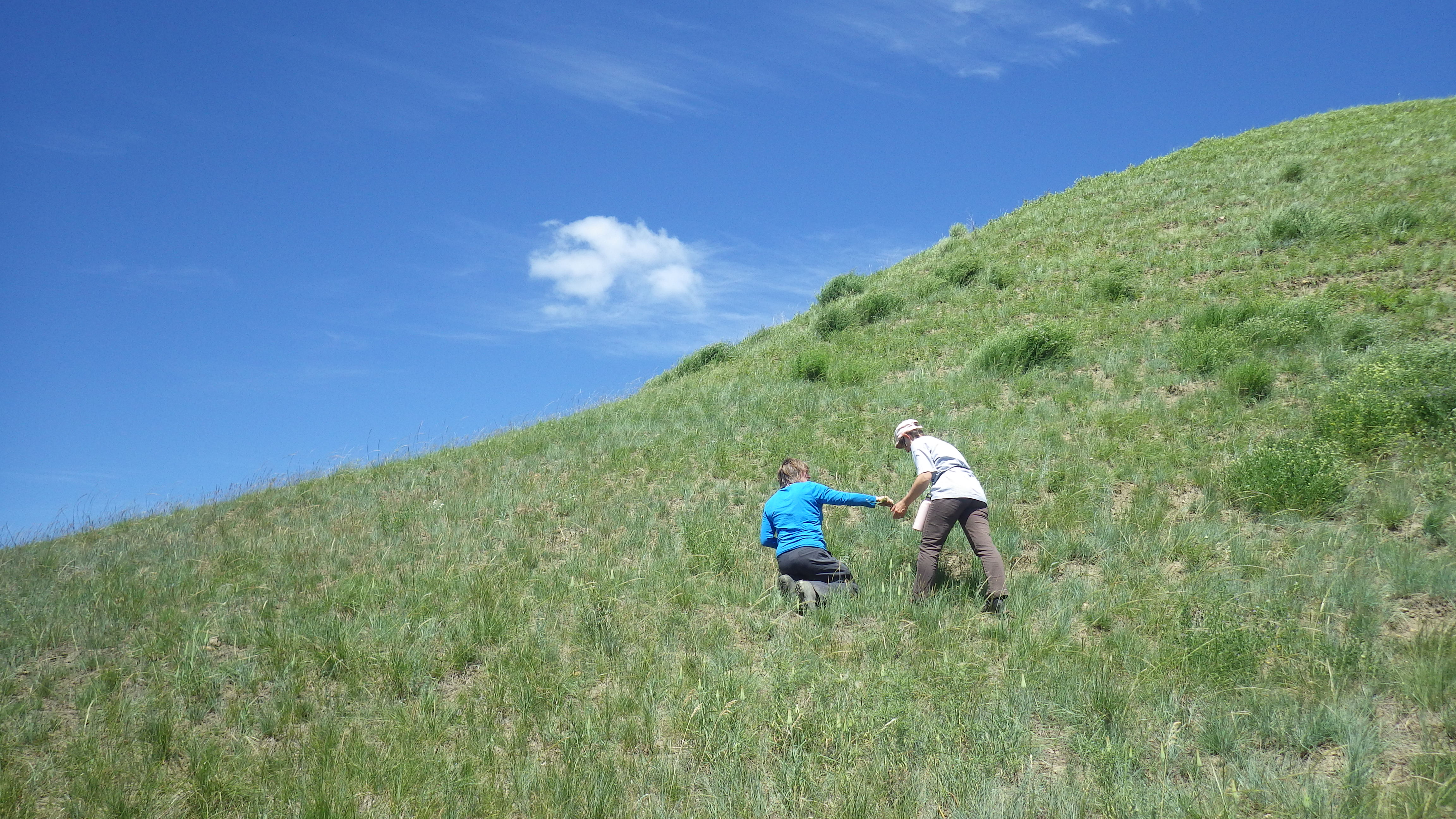 Erica Wheeler collecting plant specimens with the help of a local land owner.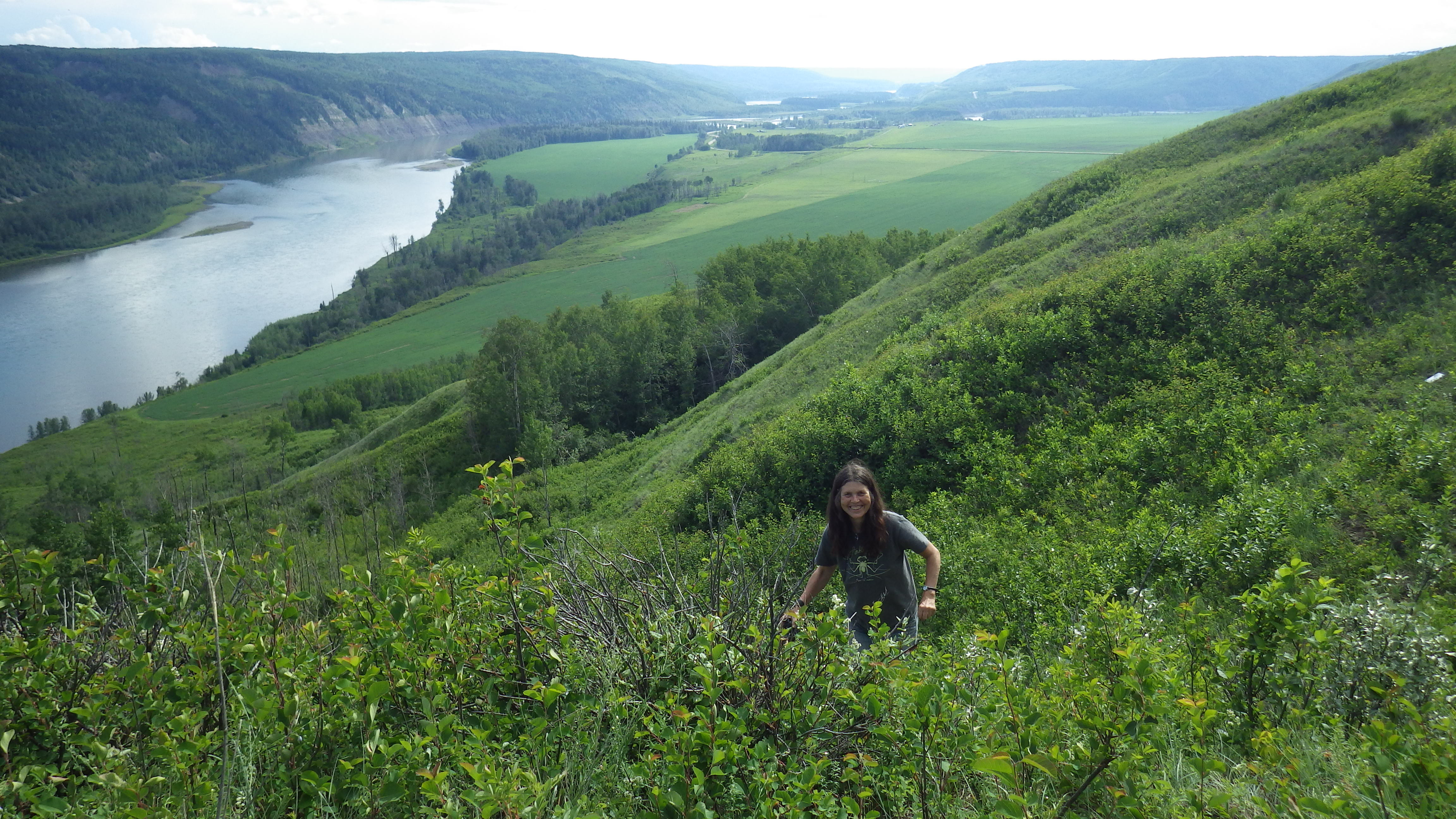 Kristiina Ovaska, RBCM Invertebrate Research Associate.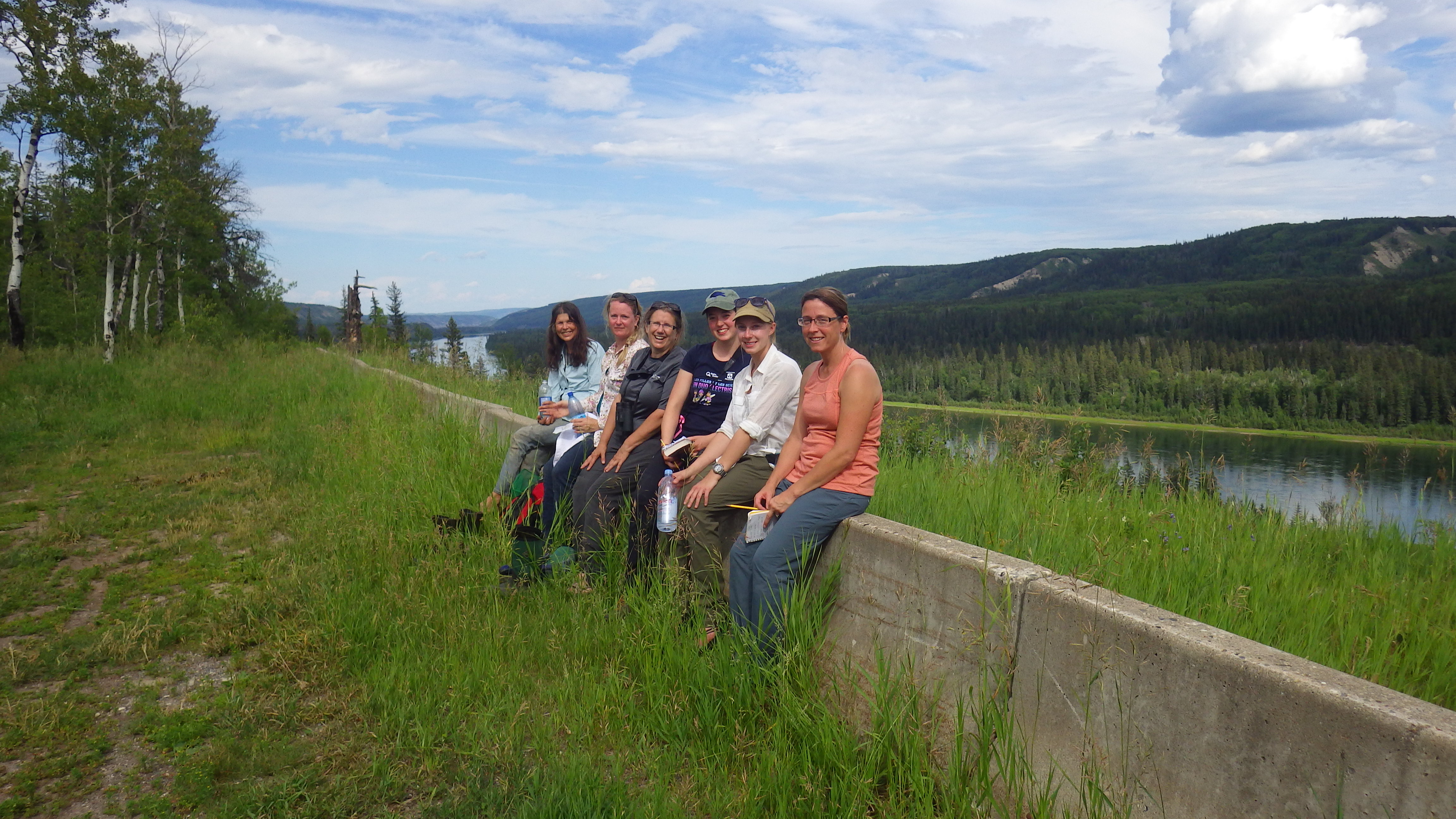 A collaborative field team from the RBCM, Ministry of Environment, and the local community.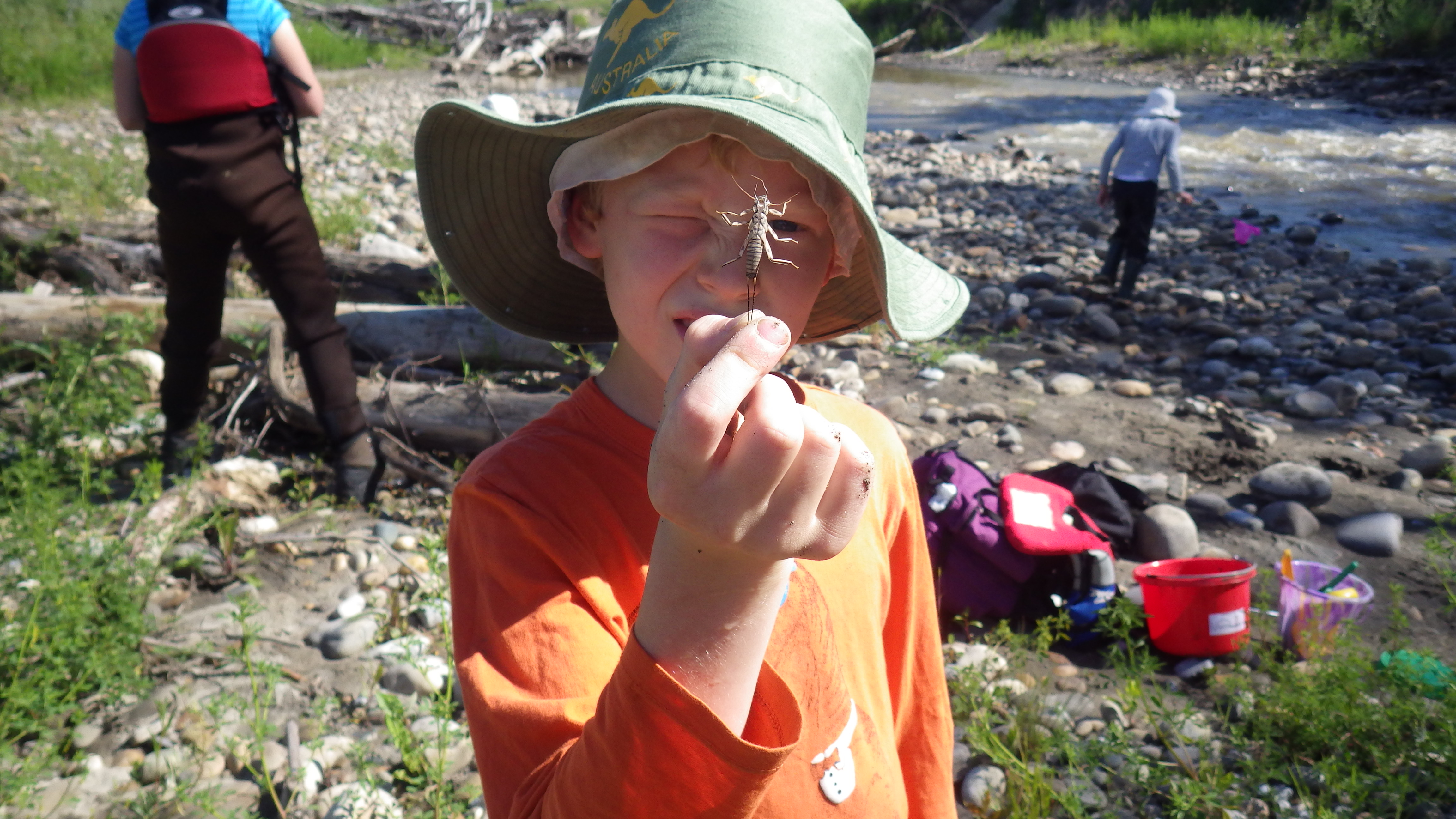 Local young naturalist.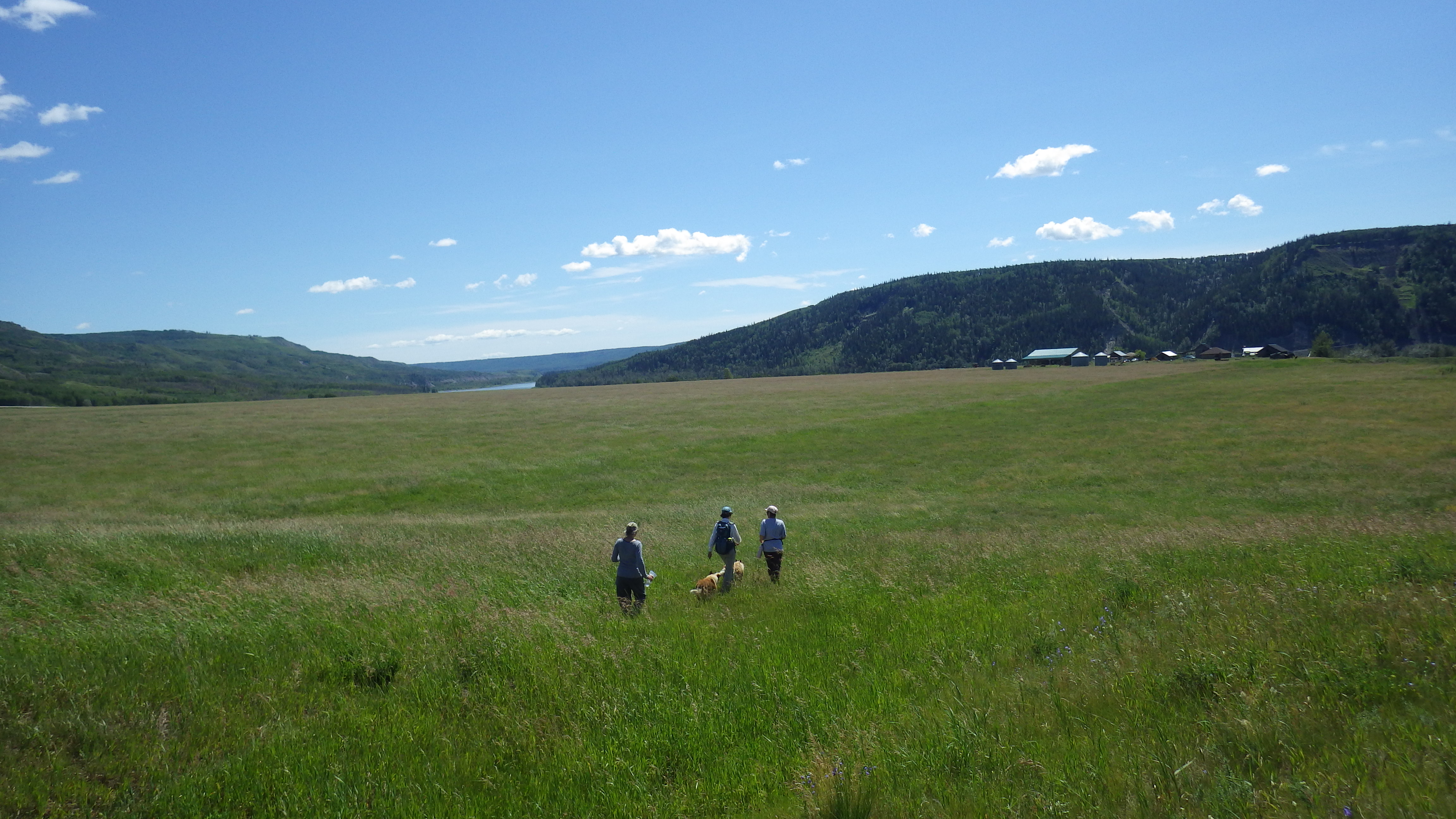 Local land owners sharing their knowledge of the area.
Through the incredible collaboration of Y2Y and BSC, researchers were connected with local First Nations, land owners, and boat owners who shared their time, knowledge, and resources – thereby, allowing researchers to visit unique and difficult to reach habitats.  During the five day bioblitz we able to explore an incredible diversity of habitats and sampled wetlands, sloughs, rivers, creek slopes, cascading water seeps, rotting tree falls, and forest leaf litter.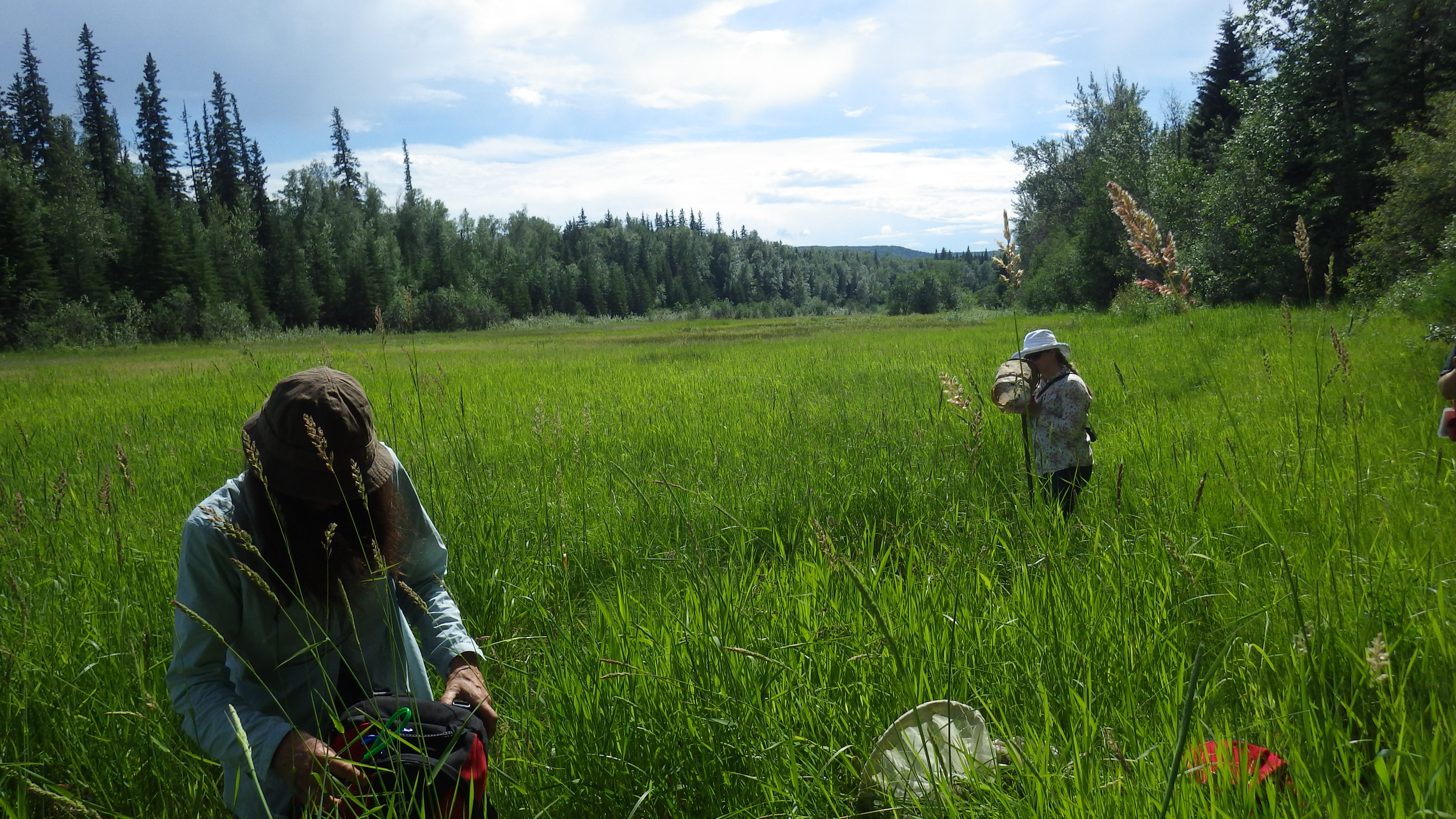 Sampling wetlands.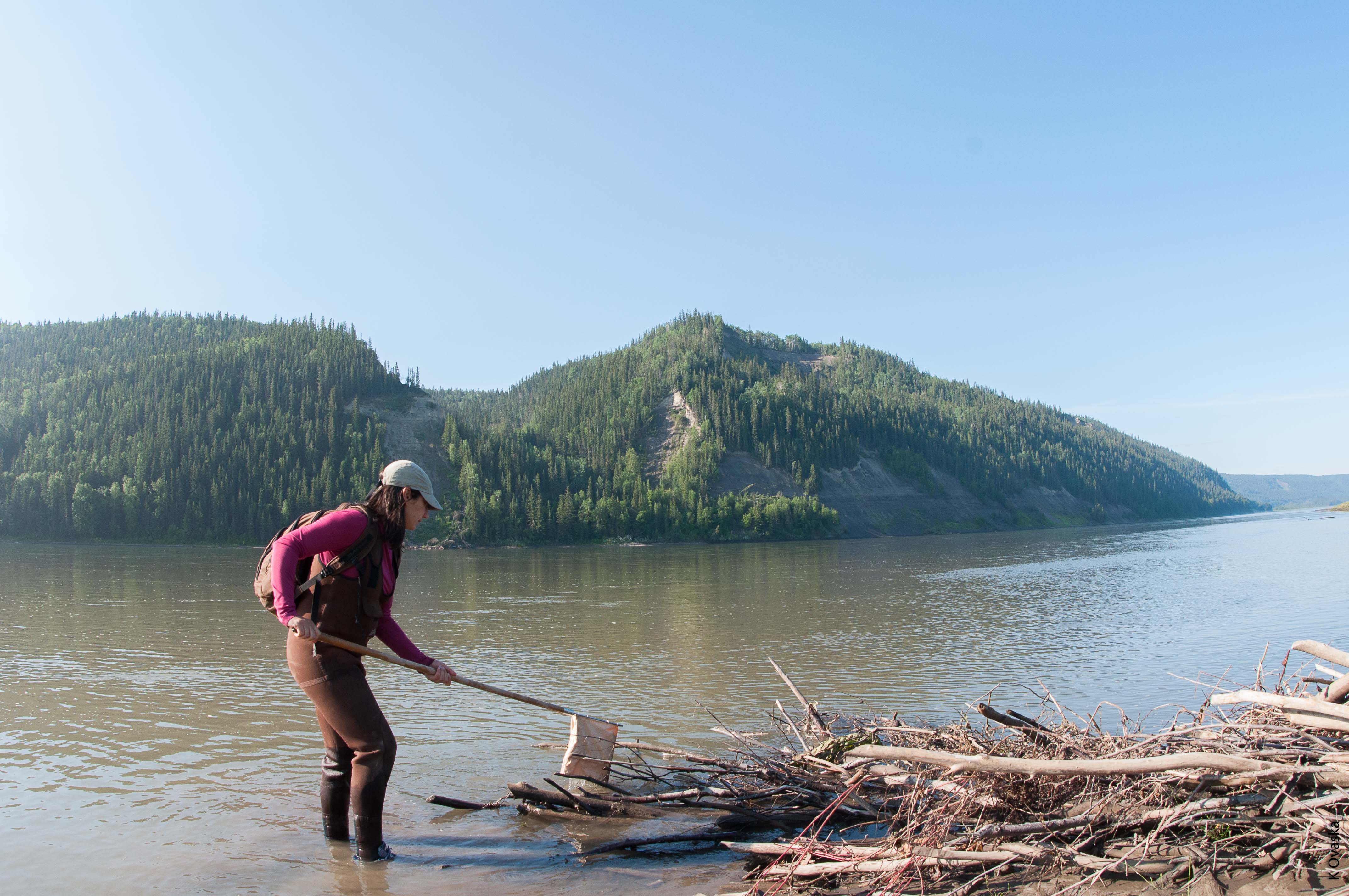 Sampling along the river edge.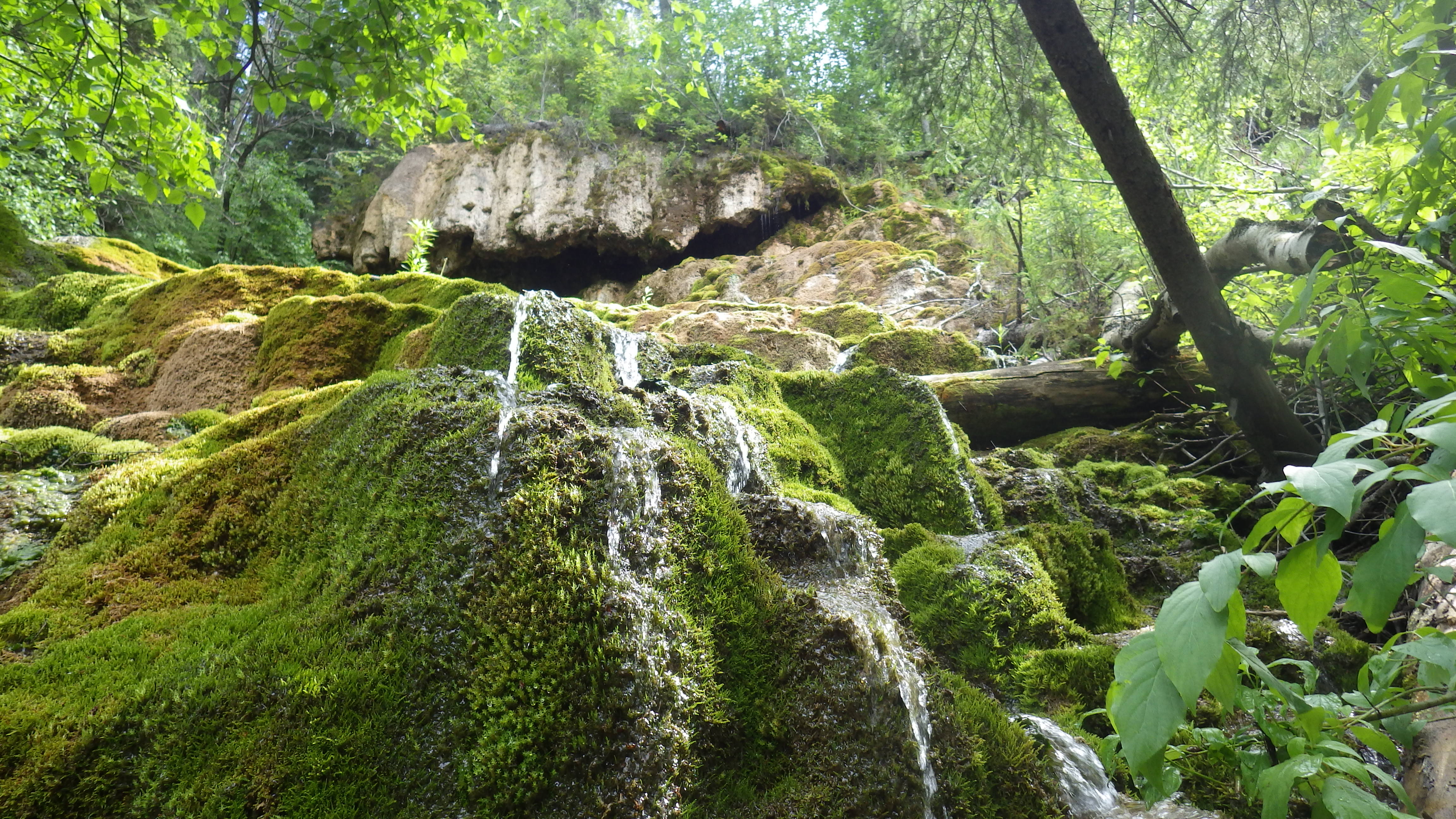 A stunning and unique environment along the Peace River.
I was thrilled to get to work with our Research Associate, Kristiina Ovaska, in the Peace.  Not only is Kristiina an expert on terrestrial gastropods and amphibians but she is a talented photographer.  Here is a small sampling of the amazing photos she took of the local biodiversity: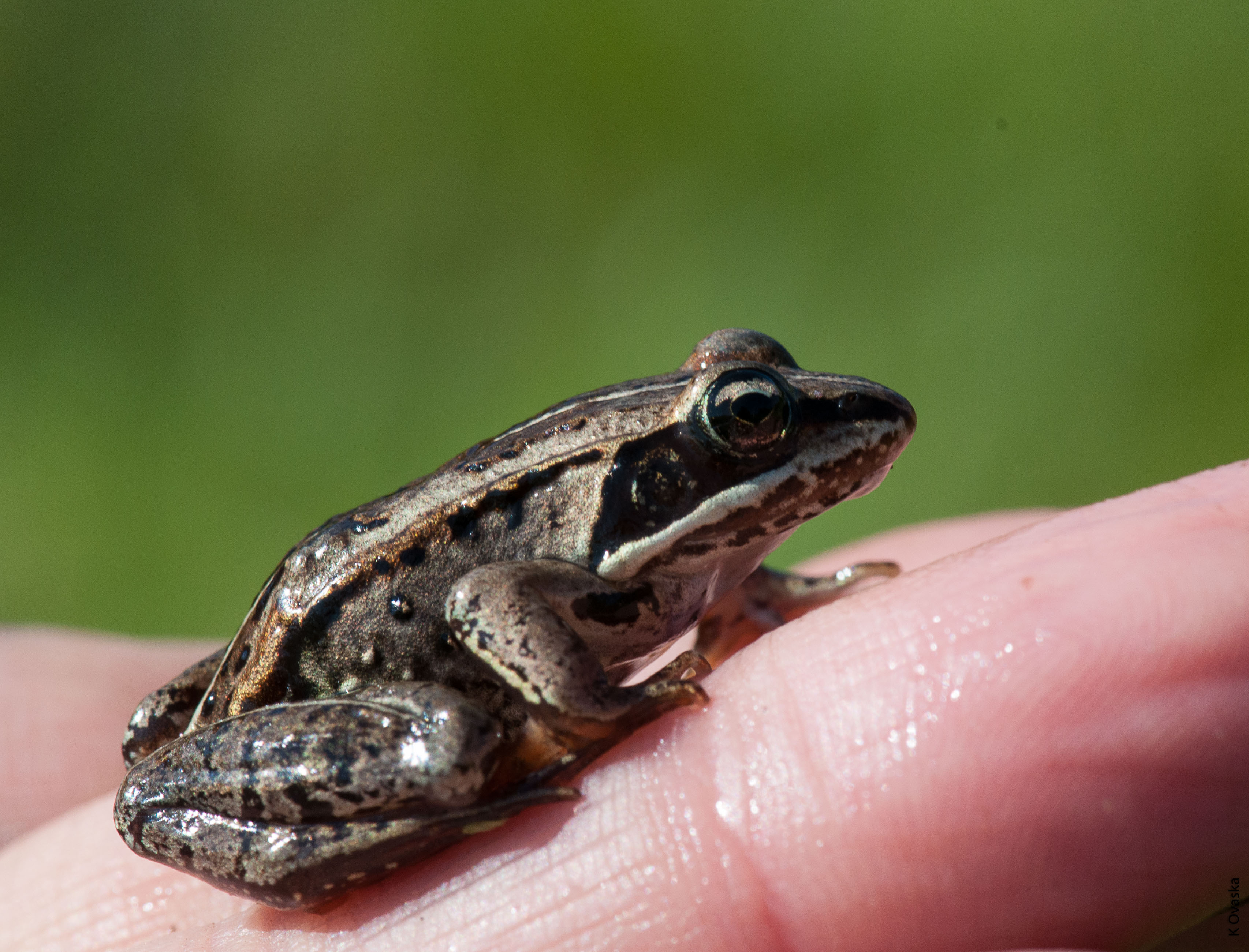 Caught!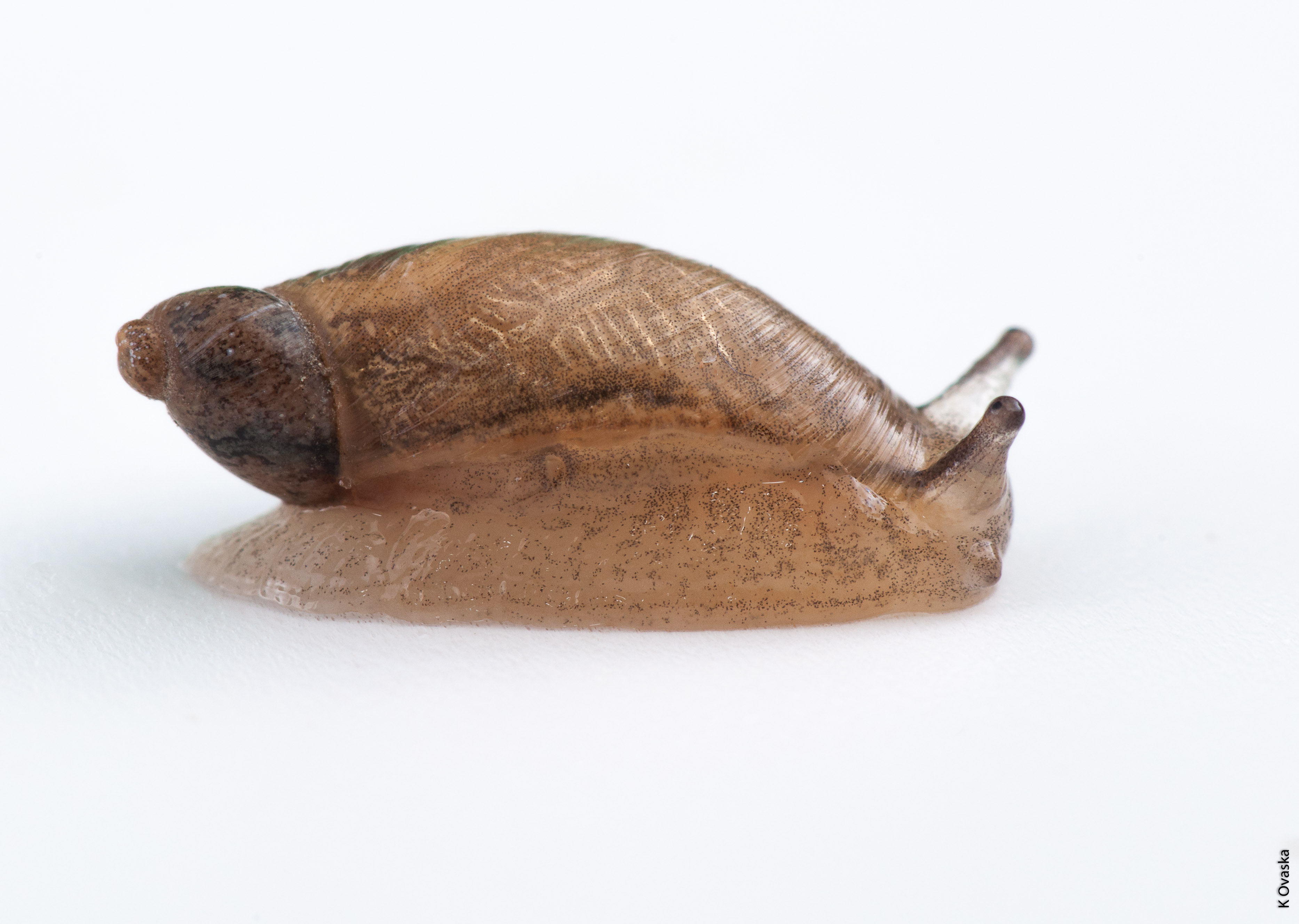 Freshwater snail.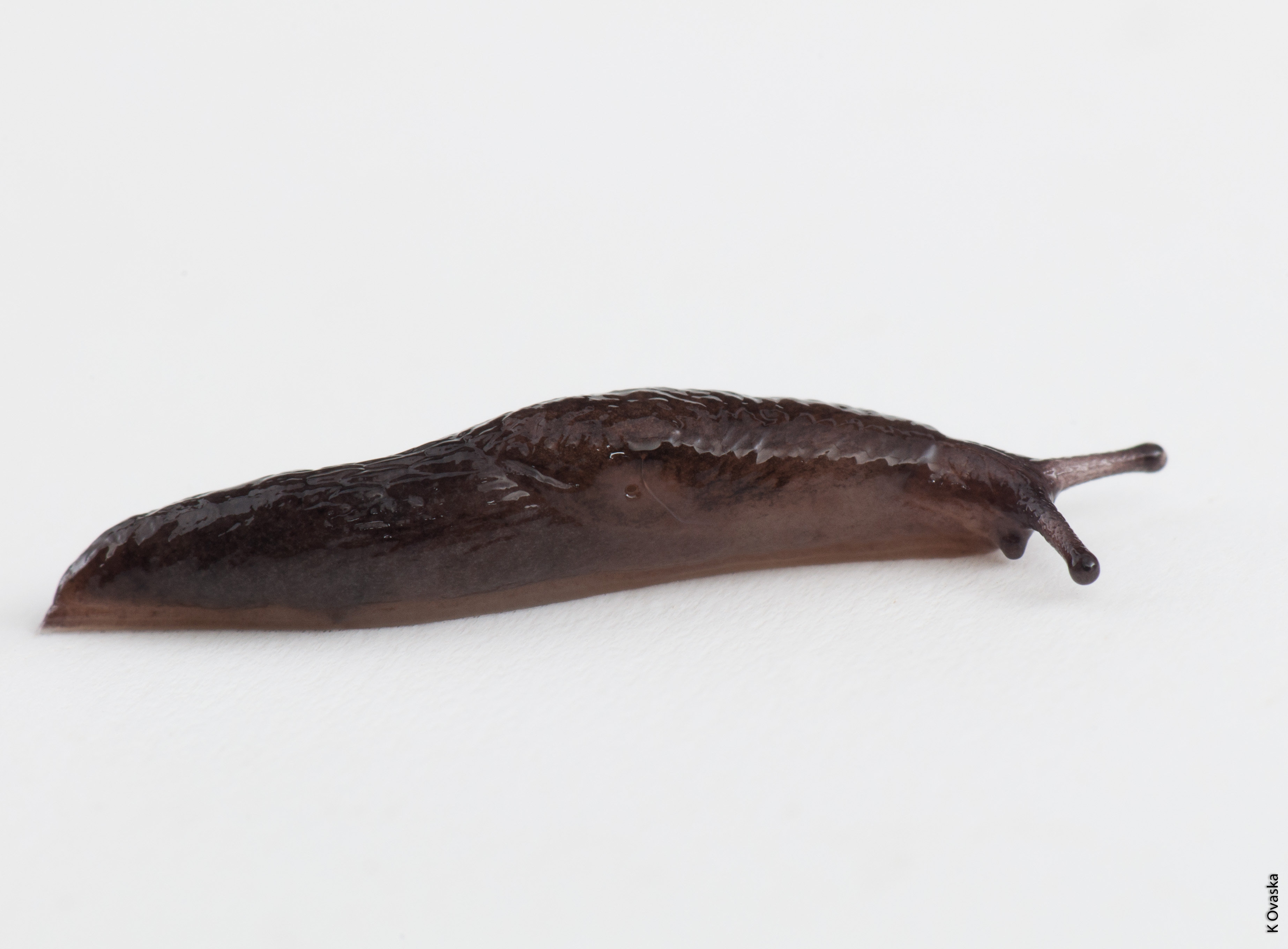 Terrestrial slug.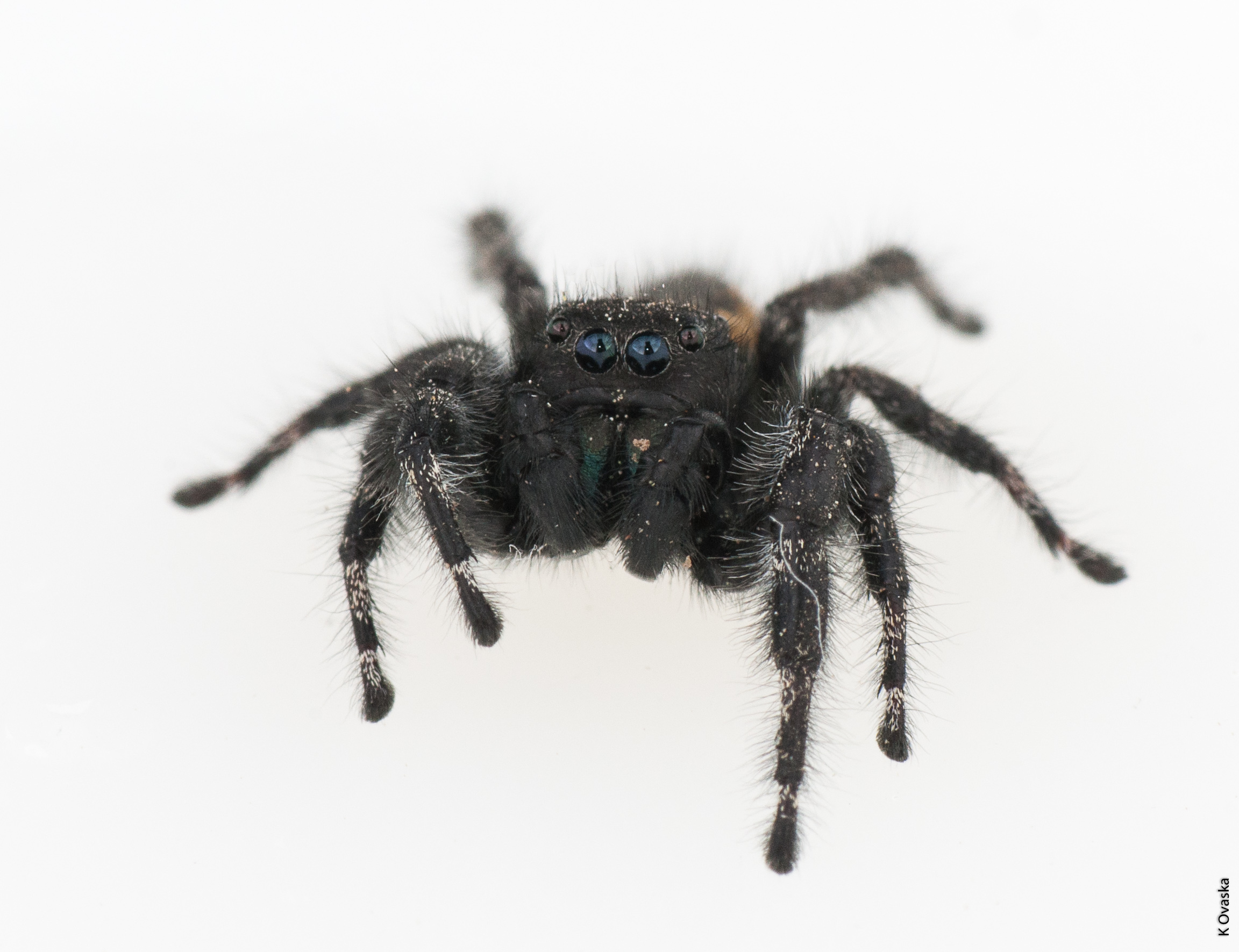 Spider.
In short, it was an incredible week.  My feeling, my 'moment', at the car rest stop on the first day was more than justified.  I had an amazing week learning from, and working with, incredible researchers and naturalists.  However, I was most touched by the connections made with the local community and First Nations.  They are a group of people that are very passionate and committed to wanting to preserve the Peace River in its current state.  The habitats, the plants and animals, and the people of this place are deeply connected.