This summer one of our business records projects is the processing, arrangement and description of the Okanagan Helicopters fonds.  These interesting records are being worked on by contract archivist Taryn Jones and UBC student and archivist-in-training Eric Walerko.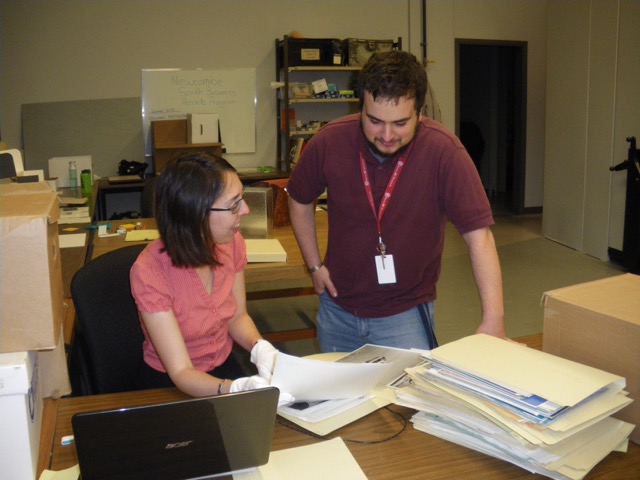 Taryn and Eric conferring on Okanagan Helicopter files
Okanagan Helicopters was founded in 1947 in Kelowna as Okanagan Air Services.  It provided fixed-wing crop spraying and charter services but soon switched from fixed-wing aircraft to helicopters.  As the helicopter fleet grew, so did the services offered by Okanagan Helicopters.  They ran a helicopter training school in Penticton and became heavily involved in resource extraction and industrial work including timber cruising, forest seeding, geological survey flights, power line construction and on and off-shore mineral exploration support.  In the 1960's and 70's the company expanded its services worldwide, especially in the areas of resource extraction support.  In 1987 Okanagan Helicopters was purchased by Canadian Holding Company and became CHC Helicopter Corporation.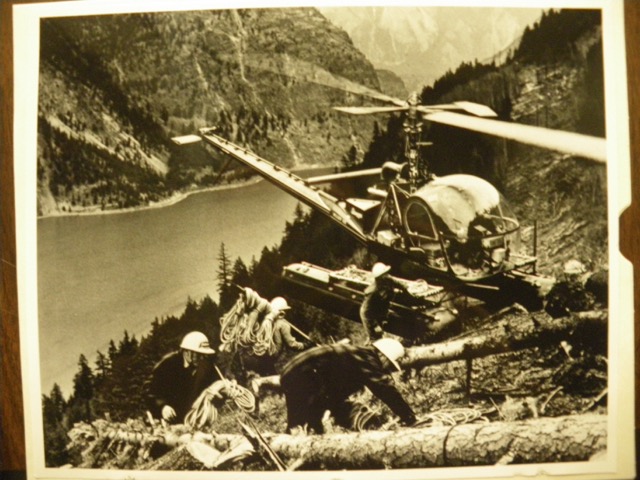 One of the photographs from the fonds showing an Okanagan helicopter assisting in mountain side timber work
Taryn comparing photographs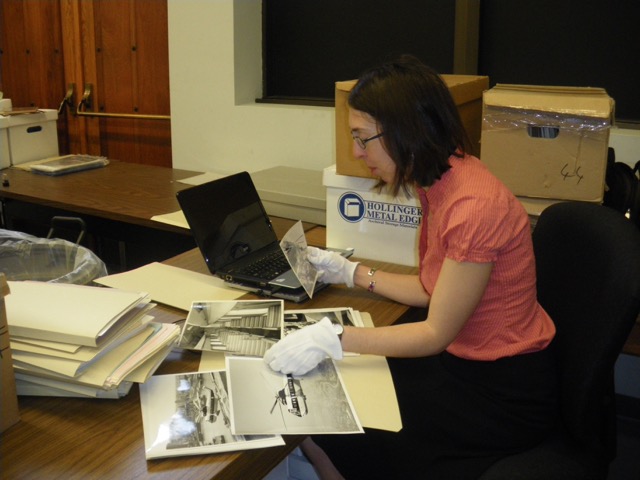 In 1986 the BC Archives acquired some film and video records directly from Okanagan Helicopters.  The bulk of the records were acquired by the Archives through the Royal British Columbia Museum in 1991.
Taryn sorting through a box of film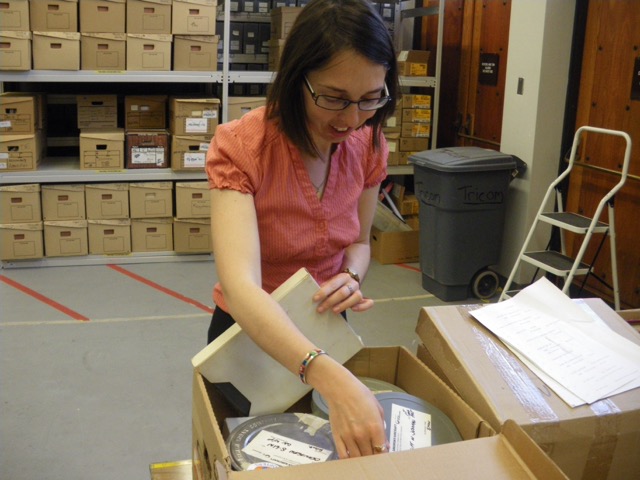 Eric protects the photographs by placing them in acid free envelopes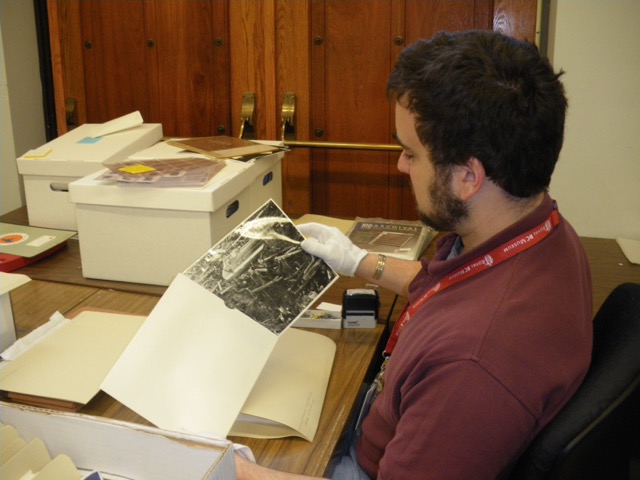 Once the archivists have finished their work, we will be able to provide access to these records in our reference room.  The fonds description number is PR-1842.
Okanagan Helicopter's logo was the hummingbird.  The logo continues today in a more stylized form.