One of the many interesting ways to spend time on the internet is to view wildlife webcams.  You can probably guess how old I am by that statement.  Eagle webcams are popular and our fascination with looking at eagles is nothing new.
In Atlin the Muirhead brothers went to great lengths to take various Eagle photographs.  These photos were taken between 1901 and 1903.
Photographing an eagles nest under difficulties
This photo shows one of the brothers up on the cliff face standing over a nest.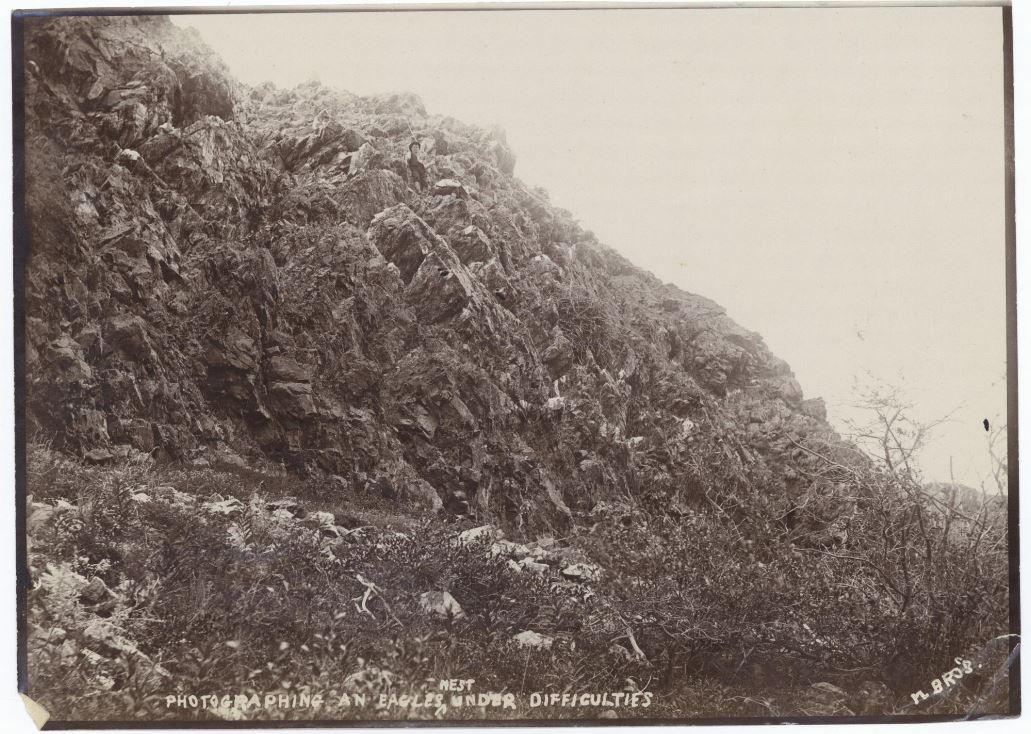 Baby Eagles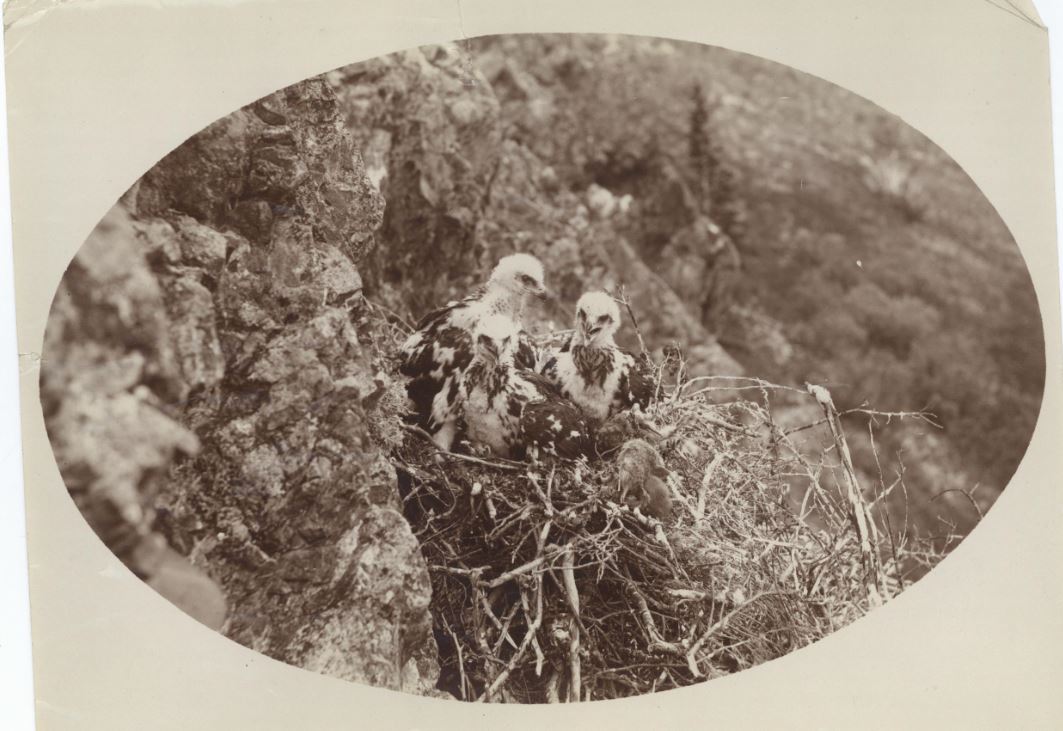 Golden Eagles raised from the nest
Taking babies from the nest is not recommended.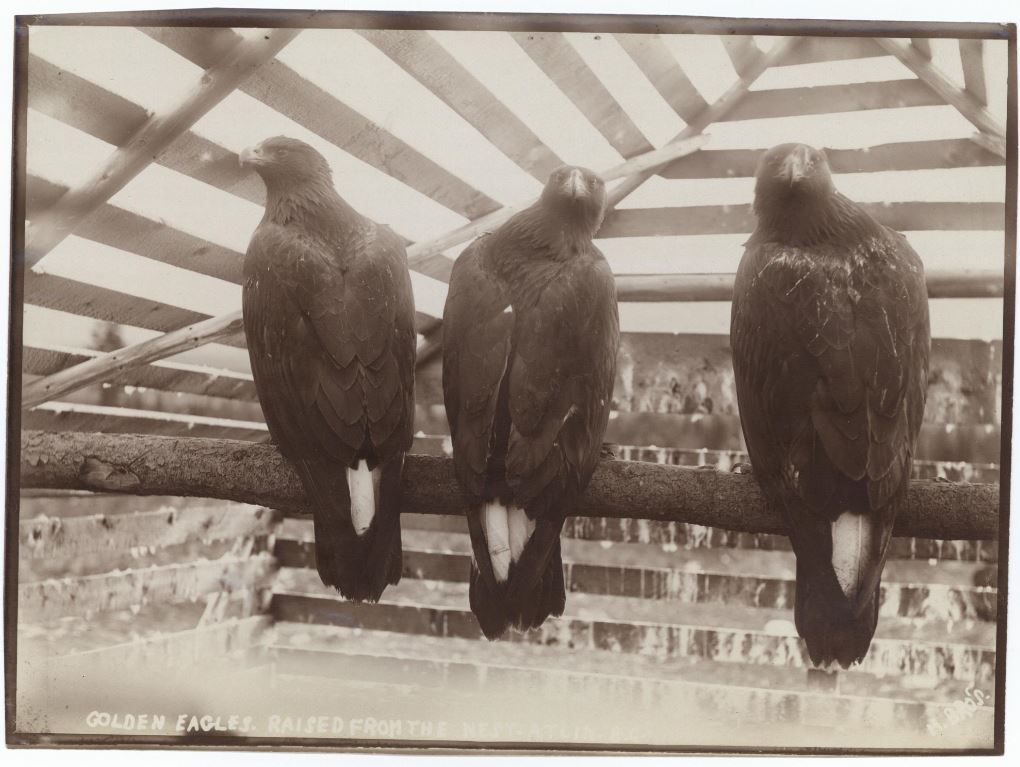 All photos from PR-0507 (198205-002) container 000736-0001 Muirhead Brothers Photographers fonds.