The Muirhead brothers, Charles H. and Lewis P., were born in Scotland in the 1870's.  By 1893 they had arrived in North America.  They took up photography and established their partnership, called Muirhead Bros., in 1896 in Sidney BC.
By this time the Klondike gold rush had started.  It spread to Atlin in 1898 and shortly thereafter, the Muirheads followed the money.  Between 1901 and 1903 they took a lot of photos of mining activities in the area and also documented the non-mining people and activities.
At the BC Archives, we have two Muirhead Bros. photo albums with the title "Views of Atlin, BC".  They were probably created as a commercial souvenir and many of the mounted photographs within have dates and captions.  These albums have been described as PR-0507 and can be viewed in the Archives reference room.  Some loose copies of prints came in with the albums and I have chosen some to highlight.
Today the theme is gold nuggets!
This photo is called "All from Willow Creek" and is dated 1901.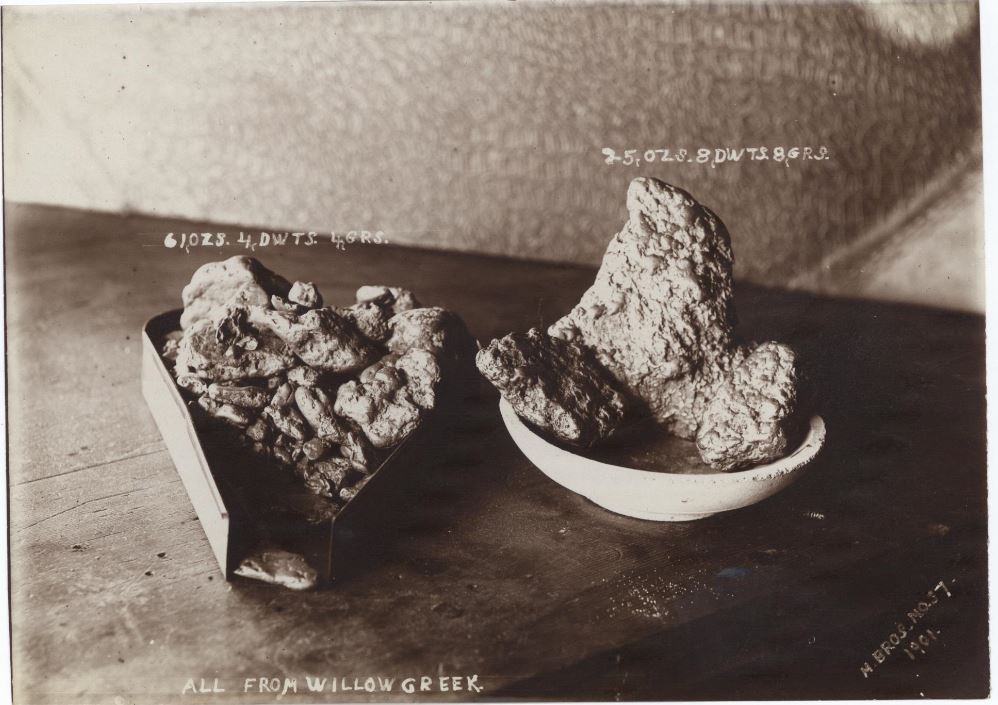 PR-0507 (198205-002) container 000736-0001 Muirhead Brothers Photographers fonds.