Most British Columbians have heard of Bill Miner the train robber, but how about his accomplice Shorty Dunn?
Dunn's real name was John William Grell and he was known as Billy Grell, Billy Dunn and Shorty Dunn.
George Winkler was friends with Shorty when they both lived in the Princeton area and while Shorty was in the BC Penitentiary, from 1906 to 1918, he and Winkler wrote to each other regularly.  Winkler made several efforts over the years to have Shorty released on parole.  He wrote to Ottawa, to the Warden at the penitentiary and to mutual friends to try to raise interest in Shorty's release.  When Shorty was released on parole in 1918, he and Winkler continued to correspond and in 1927 Winkler was notified of Shorty's death by drowning.
Winkler kept Shorty's letters in several parcels, along with cartoons and drawings that Shorty sent him.  He also kept clippings in his "book of crimes" scrapbook on Bill Miner and Shorty.  In 1923 he was interviewed by the Victoria Colonist and he provided the letters and drawings to present Shorty's story.
I found it very moving to open the parcel of letters and to think that I may be the first person to read them since 1923.  Shorty was a good writer and it's clear that he suffered terribly during his 12 years in prison.
Page from "Book of Crimes" container 891390-0001, folder 16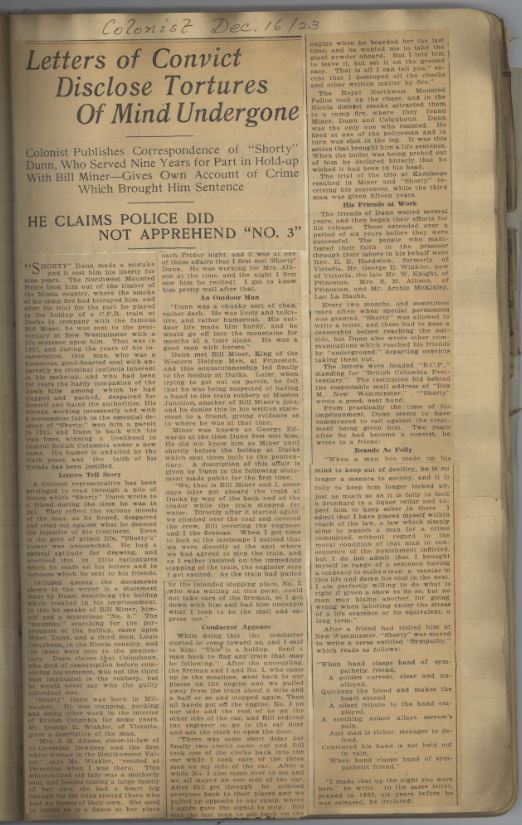 The following letters all from container 891390-0001, folder 15
Draft of letter from GEW to Shorty Dunn, December, 1908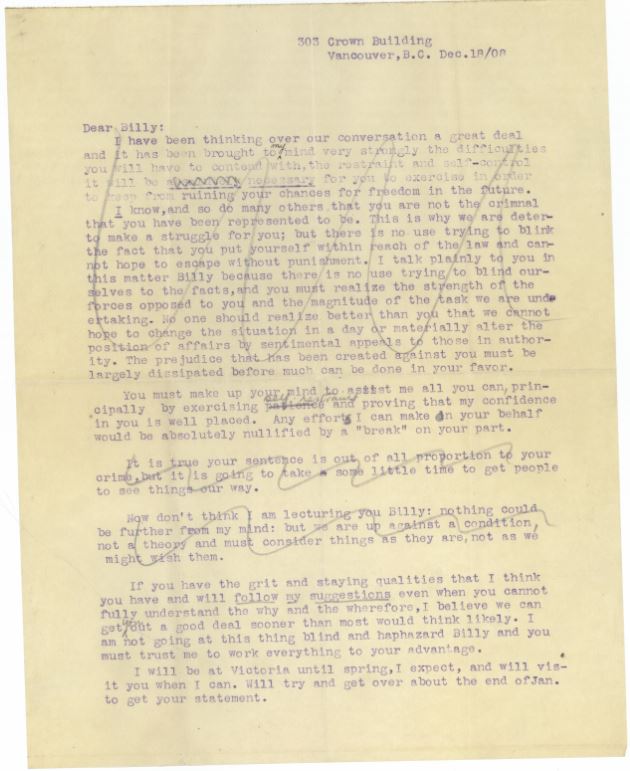 Letter from Warden Brown to GEW, re chance of appeal, 1909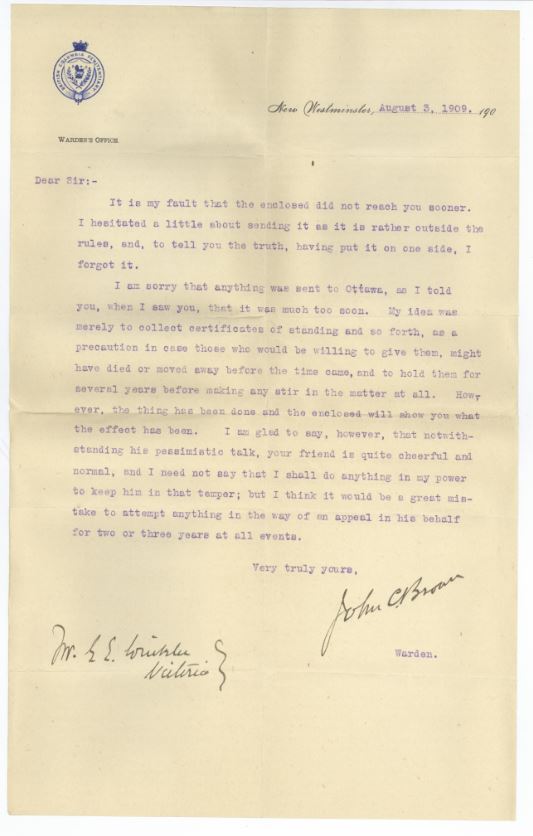 Letter from Ottawa to GEW, re Shorty's health, 1912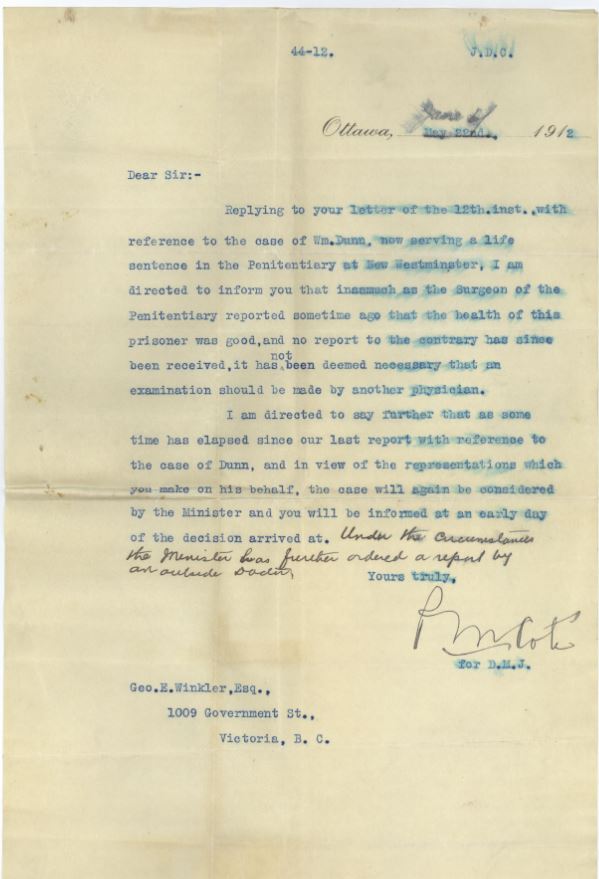 Letter from Shorty to GEW, with accompanying cartoon, July 1914
If you want to read the whole story about Bill Miner, Shorty and the famous train robbery, try Peter Grauer's book "Interred with their bones".