The staff at the BC Archives has always appreciated the kindness of our regular researchers when they remember us at Christmas.  Over the years we have received many good wishes in cards, which we display in our break room over the holiday season.
But I think the most unusual card came to us from G.S. Andrews. Gerald Smedley Andrews was the Surveyor-General of British Columbia and a long time user and supporter of the Provincial Archives.  We are lucky enough to have his private records, described as PR-1059, which consists of 6.4 m of textual records and other material.
In 1960, Gerry created the following card.
The front of the card is very restrained and elegant.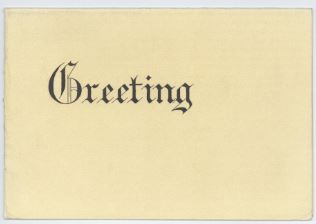 The inside contains a drawing of the Parliament Buildings done in his best "surveyor" style, and a message to the staff.

The back of the card contains the footnotes!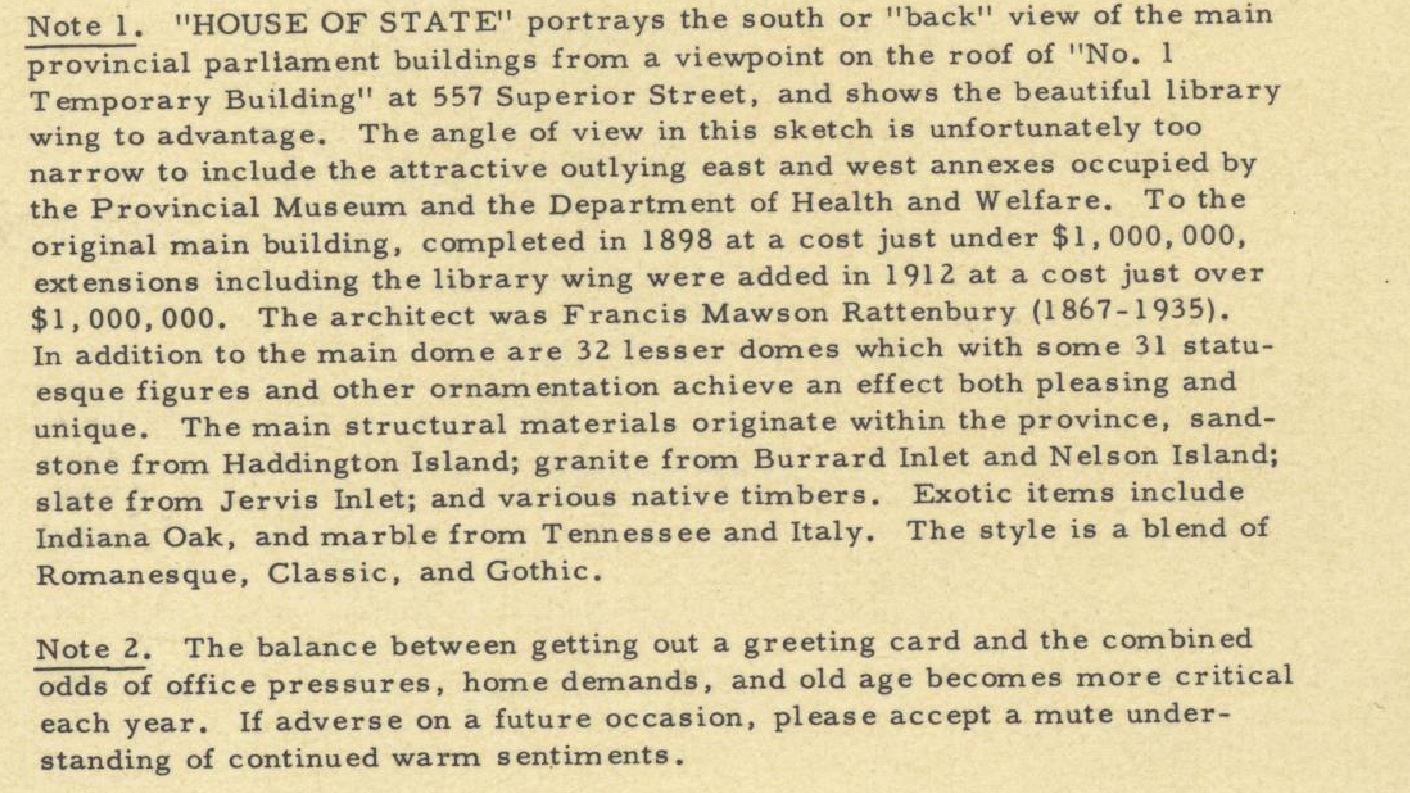 This card, and others, are part of accession 92-0334.