Here are two reasons to be careful when storing records in a basement.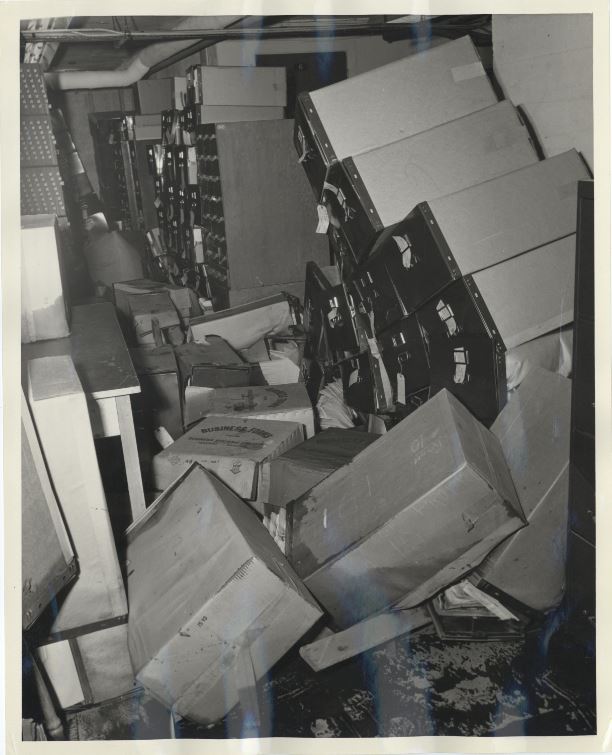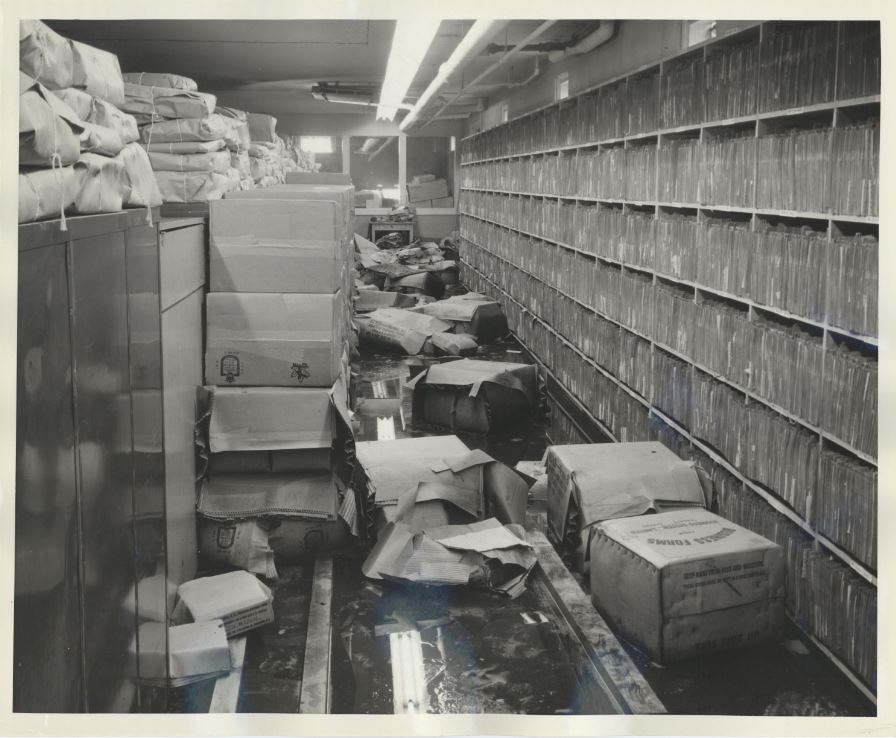 These images are from GR-3422, box 1, folder 6.  This series is called Hospital programs photographs and consists of over 2000 photographs created by the British Columbia Hospital Programs and its predecessor body the British Columbia Hospital Insurance Service.  This file is dated December 1956 and is called BCHIS: flood damage to basement.
We don't know too much about these pictures; where they were taken, what kinds of health records were affected by the flood, how high the water got or even if any of the records were salvaged…but the photos are a good reminder to think carefully about how we store our valuable records.