Our contractor Sam has taken on the tedious task of separating negatives and prints in the Goertz Studio fonds, described as PR-1021.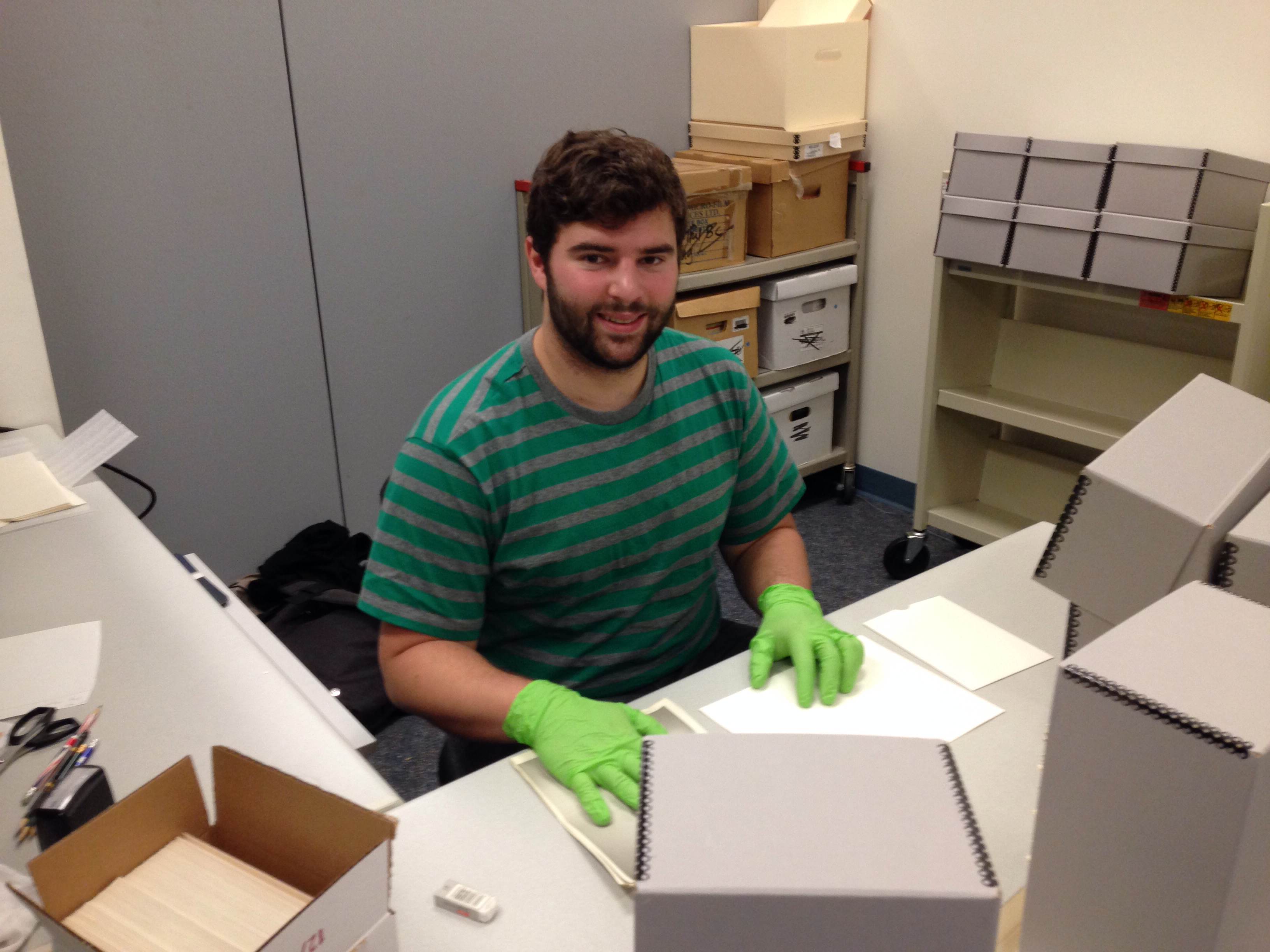 This accession came to us in 1969 with a sad and interesting story.  Helmuth Goertz was a well-known Victoria photographer from 1949 to 1956.  In 1956 he and his family left for England to explore new prospects.  While crossing to Spain on their yacht, they were caught in a storm and the ship was wrecked.  Helmuth, his wife and son were drowned.  His daughter survived and returned to Canada.
He had left his Victoria photographs behind with Campbell Studios of Victoria and in 1969, Campbell Studios donated them to the Provincial Archives of British Columbia.  They were accessioned as 198403-006.
The majority of the photographs are studio shots of individuals and each file may include several negatives and proofs from a sitting.  Goertz kept an order book, assigning a chronological number to each new sitting.
Some of the images show evidence of touch up work and hand colouring like this one of Miss K. Thompson.
There's also an example of the fun things you could do with a photograph, a jigsaw and a wooden stand; we all enjoyed looking at the little hockey player.
At the end of the project, we plan to freeze the negatives to extend their life, while keeping the prints onsite for access.