In the Public Works annual report of 1924, you can find the following information about work that took place the previous year in district no. 9, 150 Mile House.
On the subject of bridges G.G. Mackay writes "The most important work was the completion of Quesnel Dam Bridge, the total cost of which was as follows: demolishing section of dam, $2,498.28; building bridge $19,598.58; constructing road approaches $6,590.25; total $28,687.11."
The area once known as Quesnel Dam is now called Likely and it's been in the news a lot lately because of the Mount Polley tailings pond breach.
Photographs of the work in progress on the bridge are in GR-3293, Public Works engineering photographs, file AAAE2706.
54-1-1.5 Quesnel Dam bridge May 31, 1923
54-1-1.6 Cariboo district Quesnel Dam bridge 5 July 1923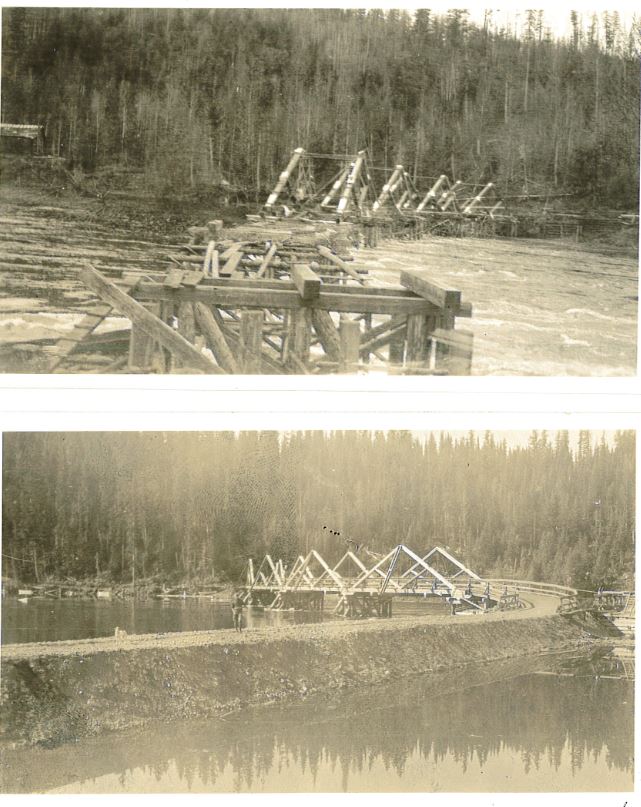 54-1-1.4 Quesnel Dam bridge fill at North approach May 31, 1923
54-1-1.2 Quesnel Dam bridge from South abutment 21 April 1923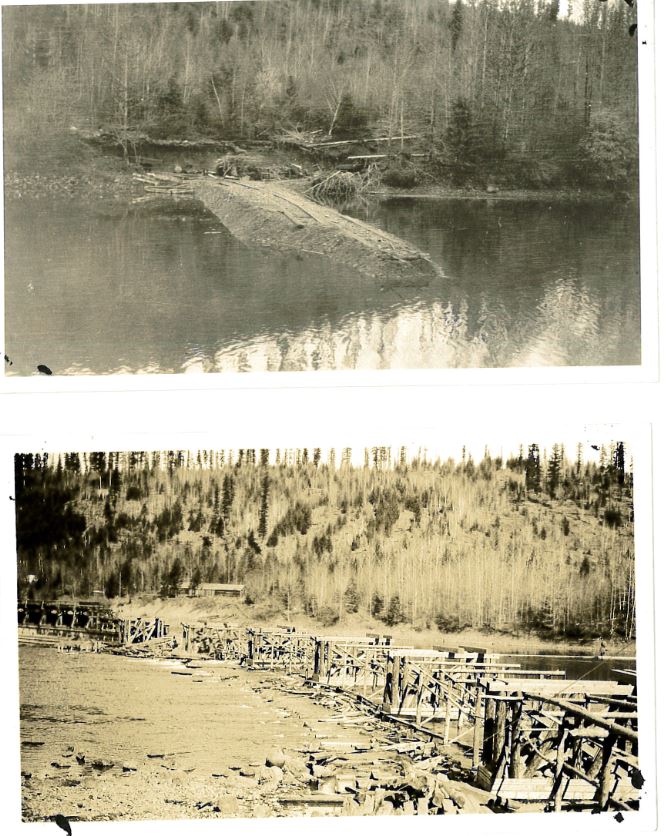 54-1-1.7 Cariboo district Quesnel Dam bridge 5 July 1923

This last photograph is a homemade panorama.  Three photographs have been cut and taped together to provide a complete side view of the bridge.