In 1930-1931 work took place on the Kitsault River in Alice Arm.  According to the 1931 report of the Chief Engineer "in the Atlin district, breakwaters were completed to protect the town of Stewart from encroachment by the Bear River and the town of Alice Arm from the outflow of the Kitsault River."
Here are some more photographs from GR-3293.  These ones are from file AAAE4527, in container 000705-0010.
98-44-2.1(9) to 98-44-2.3(11) Engineering dist.#7, 1930-21 report.  Protection work, Kitsault River, Alice Arm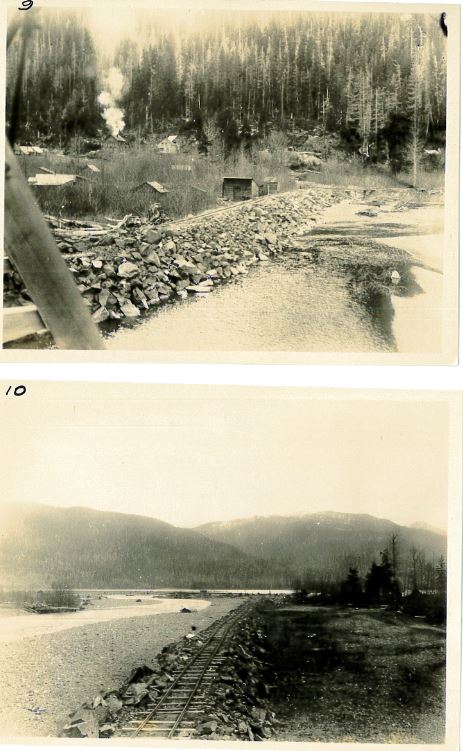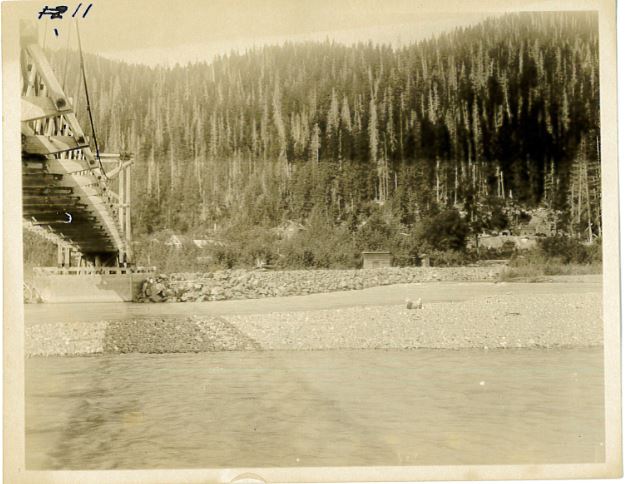 Now Alice Arm and the town of Kitsault are considered to be ghost towns with just a few residents left, but in 1931 it was going concern.
Here's an image clipped from our website showing Alice Arm sometime in the 1930's.