What was life like in British Columbia during the time of the Great War?
Several collections in the BC Archives are available to tell some of that story.
Let's start with some reasonably new technology.
You would need to get a license for your car.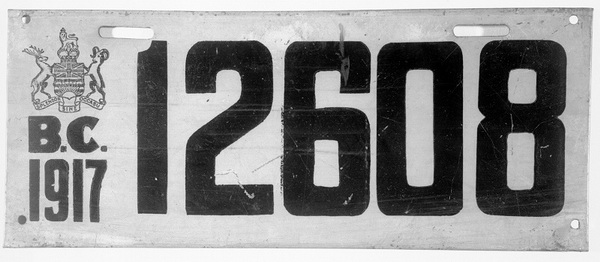 And register the license with the BC Motor Vehicle Branch (GR-0665 Vol. 22).
The License was issued to the Vehicle and any change of ownership was tracked through these registers.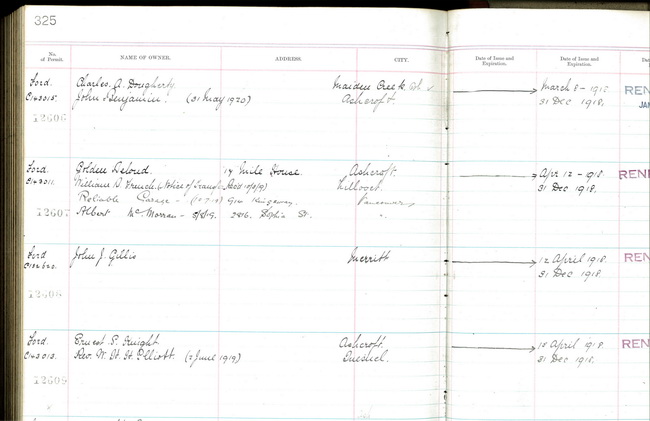 Of course, you could then join with like-minded folks and go on car rallies.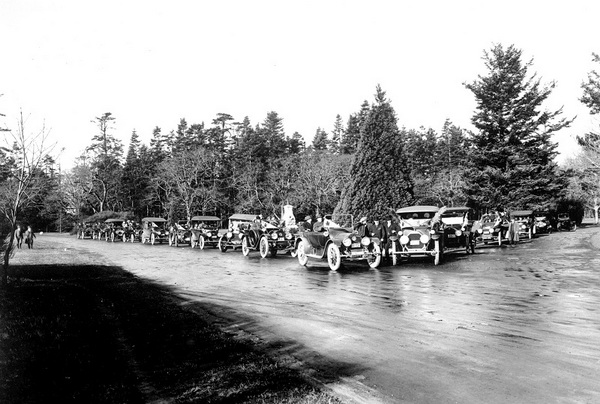 Or join a parade in Kamloops.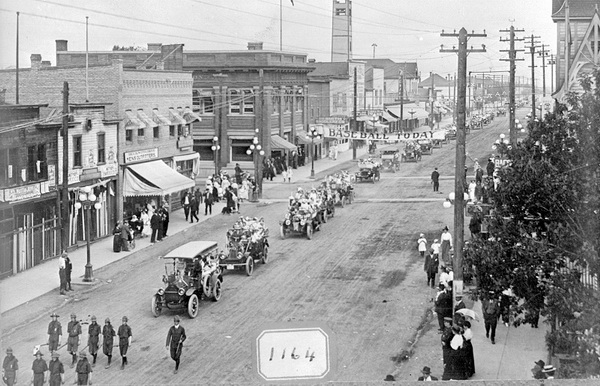 While there, you could take in the May Day festivities.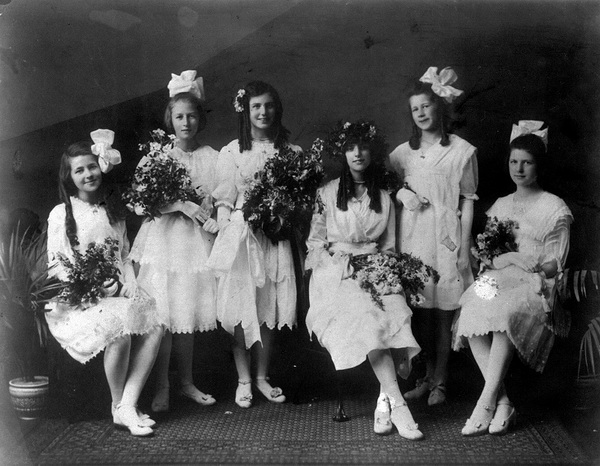 From Kamloops you could head over to Nakusp and help Hendrick Aalten clear the right of way for the Canadian Pacific Railway.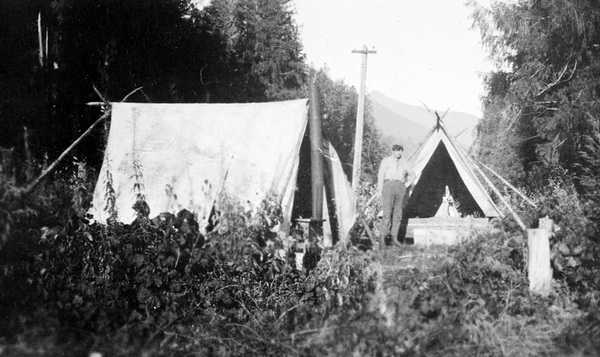 You could then try another form of transportation as you climb aboard a speeder on the tracks of the Pacific Great Eastern Railway.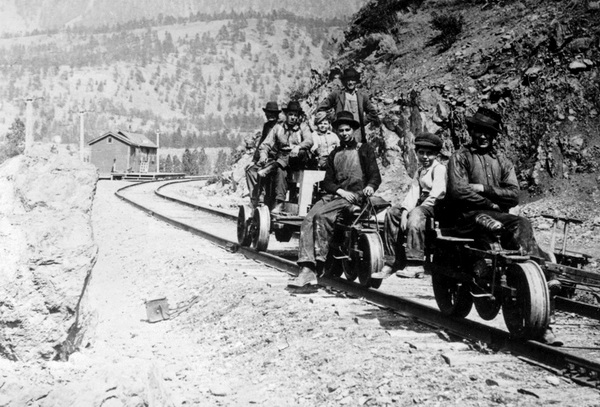 That form of transportation just might bring you to the Victoria terminus of the Esquimalt and Nanaimo Railway.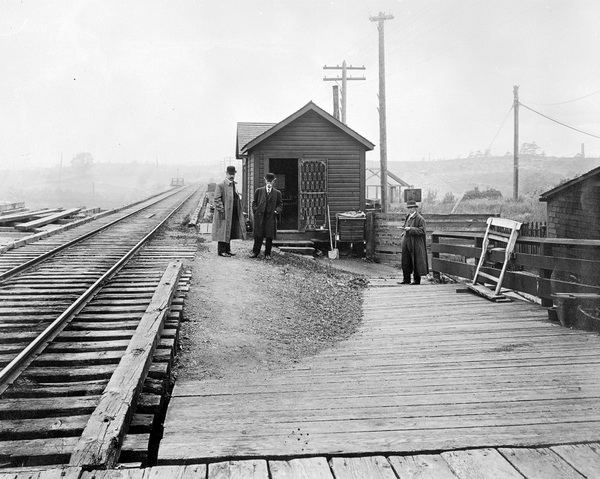 While you were in Victoria you could visit Dr.Helmcken at his residence on what are now the grounds of the Royal BC Museum.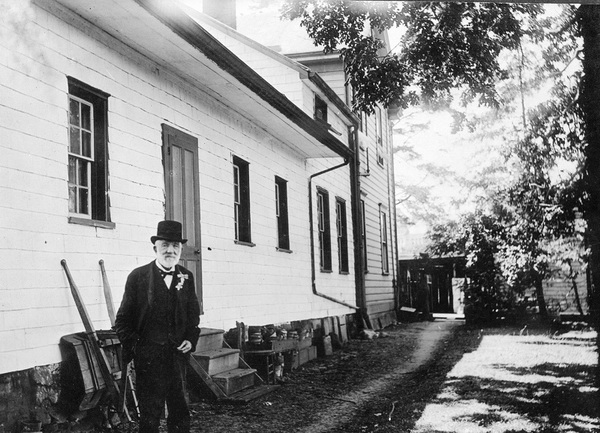 The winter of 1916, would not have been a convenient time to visit though.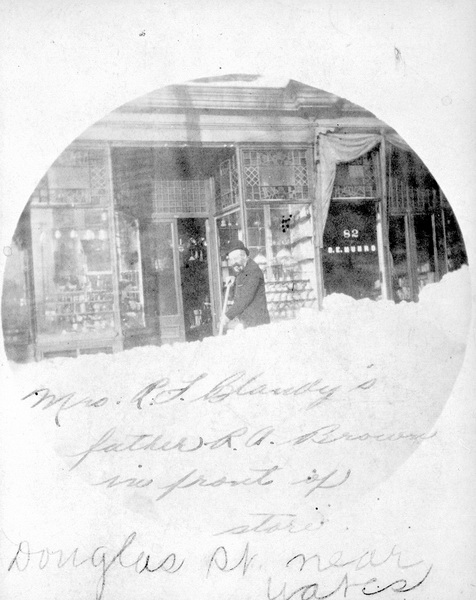 One of the shop windows is numbered "82"
Page 7 of the 1903 Victoria Fire Insurance maps shows that "82 Douglas Street" was reassigned as 1304 Douglas Street and is located just north of the Yates Street intersection.
Across the Harbour a Commission was taking place investigating "all matters affecting the value of lands of the former Songhees Reserve".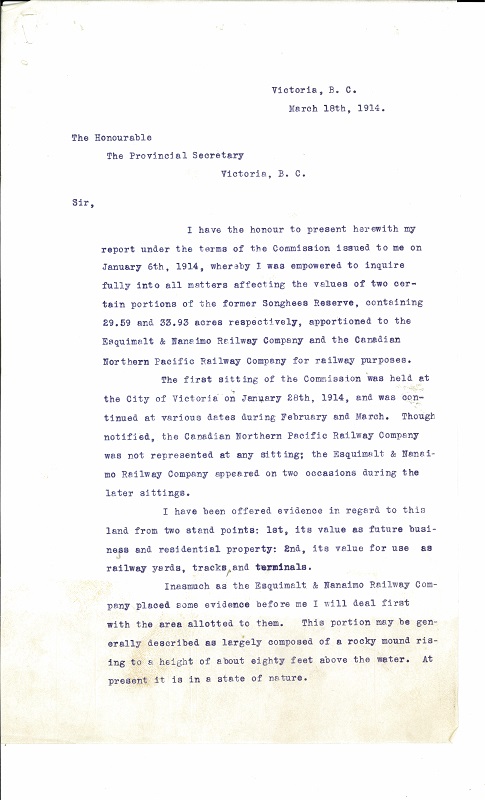 If anyone was injured in clearing that property, An Order In Council signed off by Premier Bowser, was required.
Money also needed to be approved for large infra-structure projects such as sewers.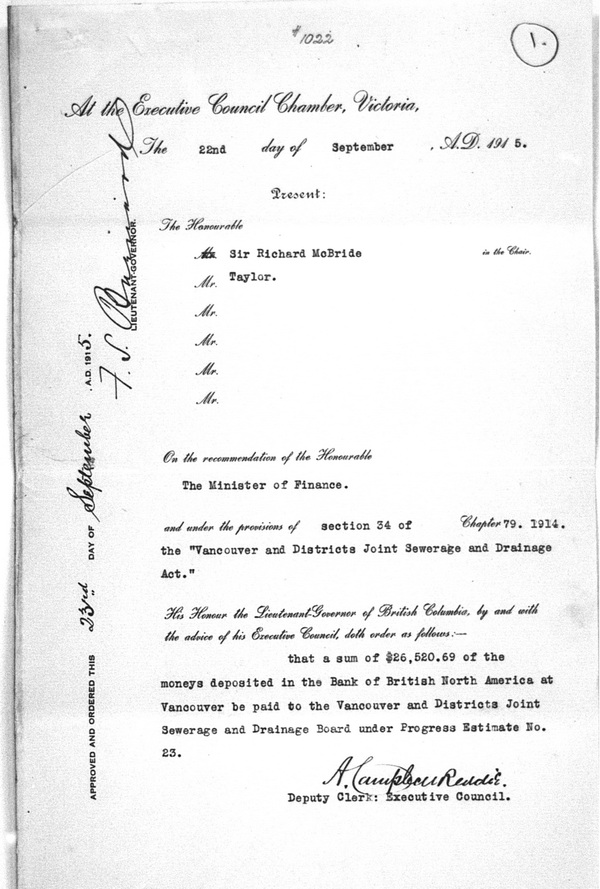 Or in house improvements.
Elsewhere on the home front, the Women's Institute movement was opening up throughout BC.
The BC Archives holds several collections of minute books from these organizations from throughout the province
Institute members were active in promoting the creation of libraries.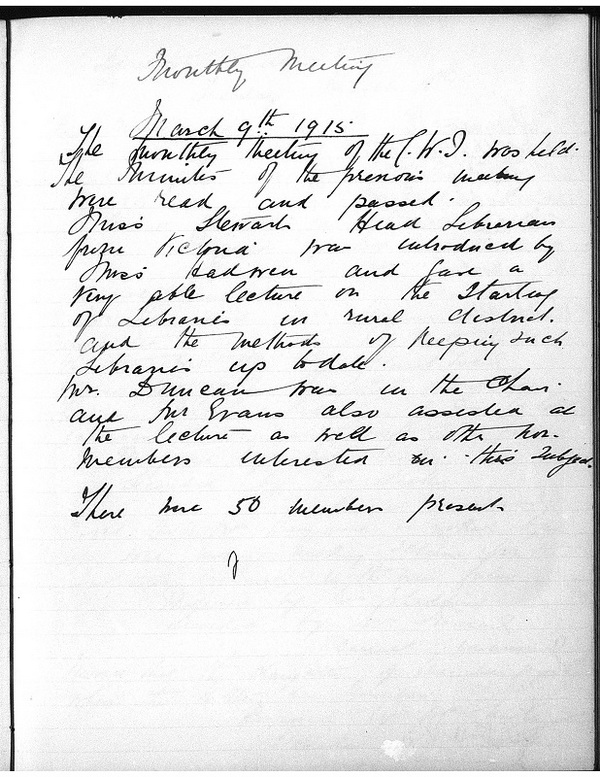 Or the promotion of urban gardening on city owned property.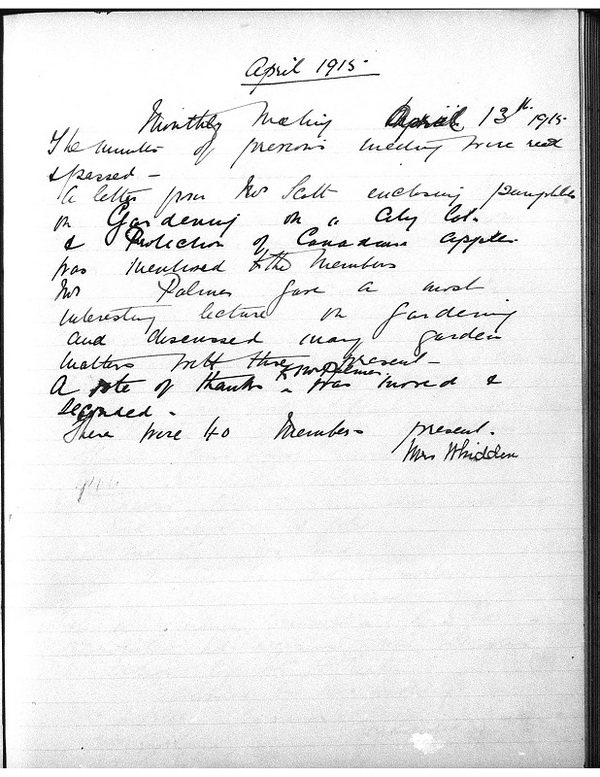 Elsewhere, the Girl Guides were busy gathering information on how to receive the Laundress badge.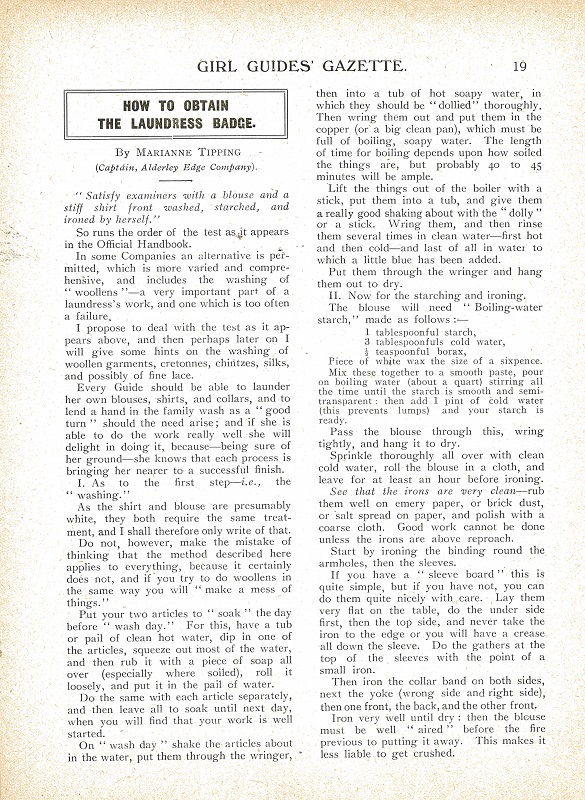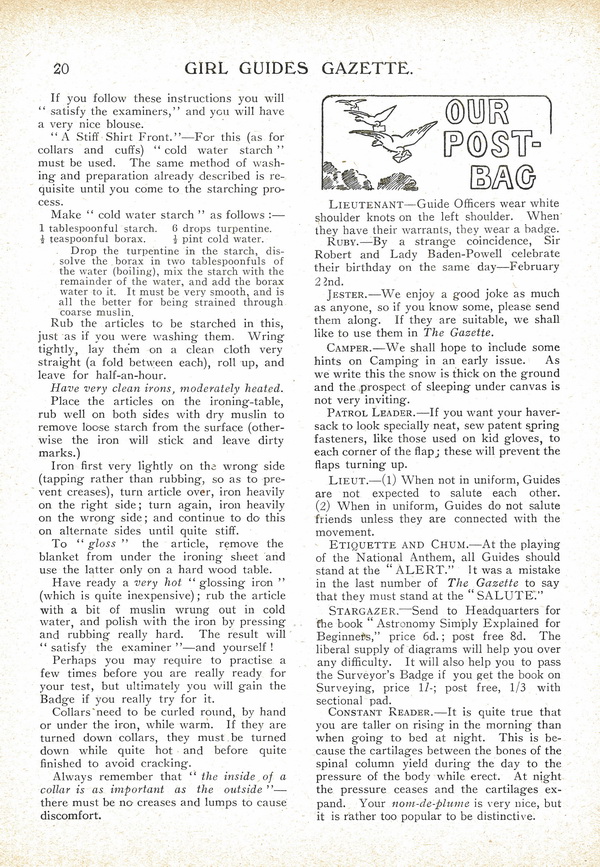 Meanwhile, business proceeded apace.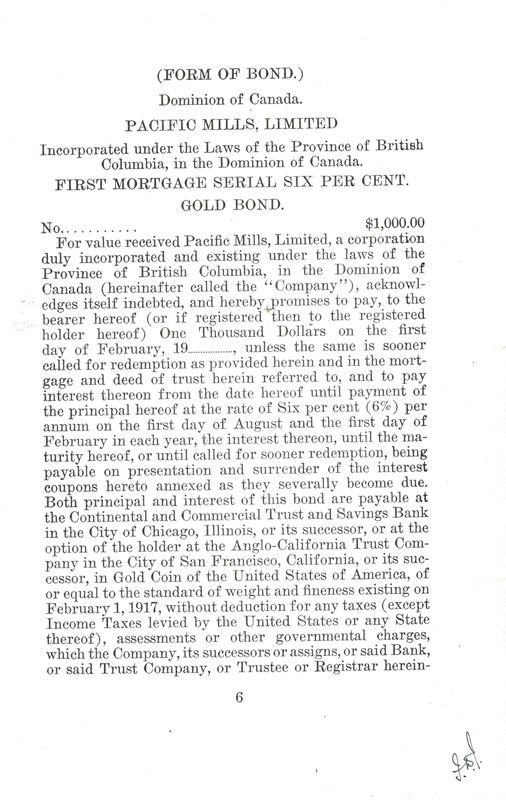 While the provincial government ensured that the motion picture industry met the standards of the day.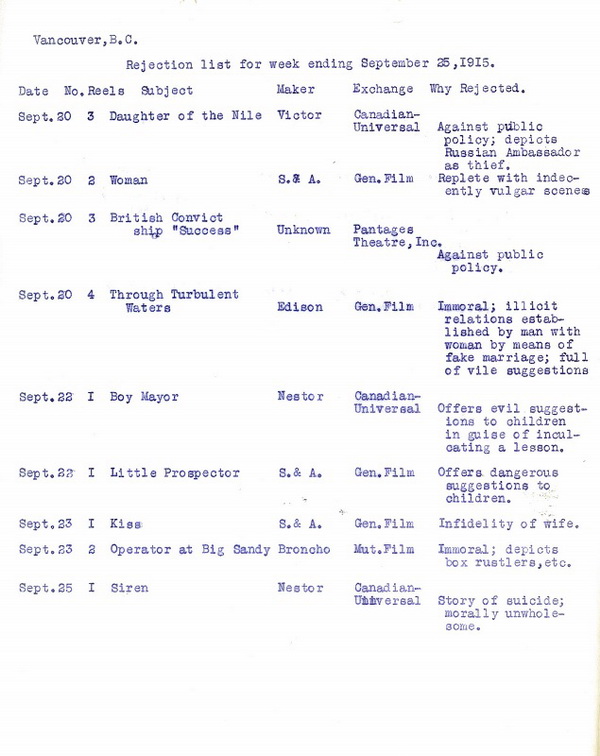 For more information about life during this era (or any other time…) please visit the BC Archives on line or in person.