In science fiction, FTL means Faster Than Light. But today I am changing the acronym to suit my needs – Fast Tiny Lizard. On June 19th, 2019, Cathy Judd caught a lizard in an industrial area of Vancouver,  and reported to Ashlea Veldhoen (Habitat Acquisition Trust) for identification. I got an email from Ashlea stating that a small green coloured lizard had been caught in Vancouver. I could hear Captain Piccard bellowing Red Alert in my nerdy mind, and I replied with questions and an urgent plea: "PLEASE DO NOT LET IT LOOSE."
Then I asked for pictures.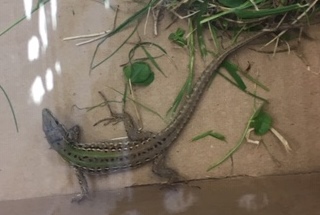 I was expecting to see a photo of a Common Wall Lizard in any reply – but nope – to my delight and horror, the lizard in the photograph had two well defined stripes and a pale belly with no dark blotches – it was obviously not a Common Wall Lizard.
This little lacertid was an Italian Wall Lizard (Podarcis siculus) – a species known from scattered locations in the United States including a population on Orcas Island, Washington. They apparently have existed on Orcas island for about 12 years now, but had only been reported in 2018.

Dorsal view of the female Podarcis siculus (RBCM 2187, TL = 143 mm, SVL = 59 mm) from Vancouver, British Columbia.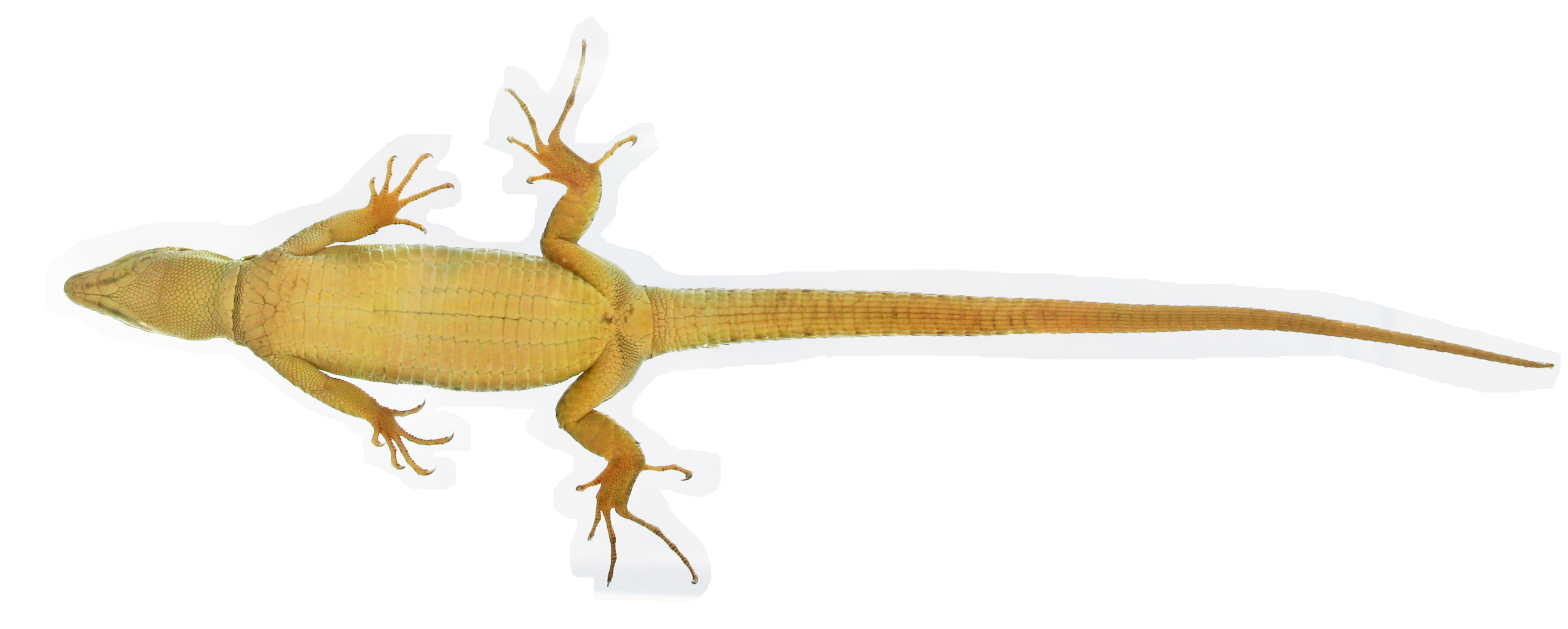 Ventral view of the female Podarcis siculus (RBCM 2187) from Vancouver, British Columbia.
This lizard, a female, based on its light build and weakly developed femoral pores (males have well developed pores along their thighs) is a first for BC, and possibly also for Canada.
This lizard could have carried a clutch of 5 or more eggs. But no others have been seen in the area, so I assume this Italian immigrant was a lone stow-away. How it got here is a complete mystery. Was it a dumped pet? Did it stow away in camping gear used on Orcas Island? Or was it hiding in shipping materials from Italy or one of the colonized locations in the USA? We may never know. Perhaps some enterprising student will want to examine its DNA and see if there is a match for a source population.
Since Italian Wall Lizards are established on Orcas Island in the same climatic zone as southern Vancouver Island and Vancouver, is successful in cooler climates elsewhere in North America, and known to prey on animals as large as shrews, it represents a high risk invader. At least this one is safely preserved in the RBCM collection, and won't be the matriarch of a second invading Podarcis species.