I recently spent an enjoyable day hunting Common Wall Lizards to help Camosun College students with a research project. Lizards were easily caught with nooses, by hand, and using elastic bands. These lizards are to be used in a diet study to see whether there is any pattern between historic and current arthropod diversity in pitfall trap samples, and to determine what lizards are selecting from the available invertebrates.
We sampled at Haliburton Farm in Saanich, here on Vancouver Island. Lizards were everywhere – and that is no exaggeration. Every few steps would cause one or more lizards to skitter way into the forest of potted plants and garden veggies growing at the farm.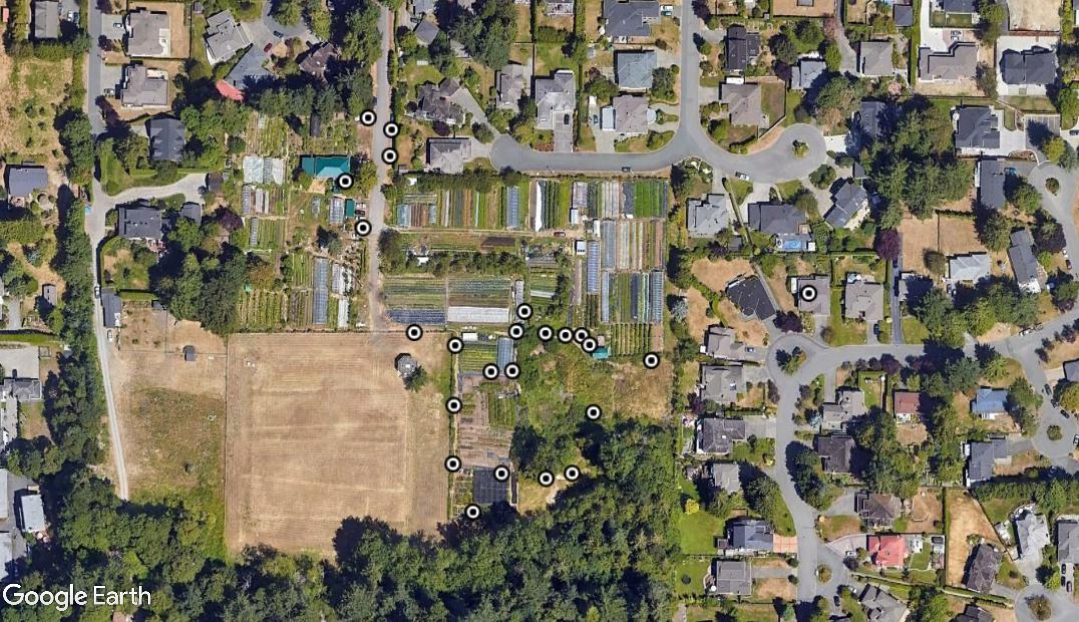 My Google Earth Map totally under estimates the number of lizards because I couldn't map the location of each one. There were hundreds of lizards in each section of the farm. Adults were predominant in the heavily modified areas, and yearlings seemed to be occupying peripheral areas that were almost semi natural – young ones likely avoided the main farm to avoid cannibalism.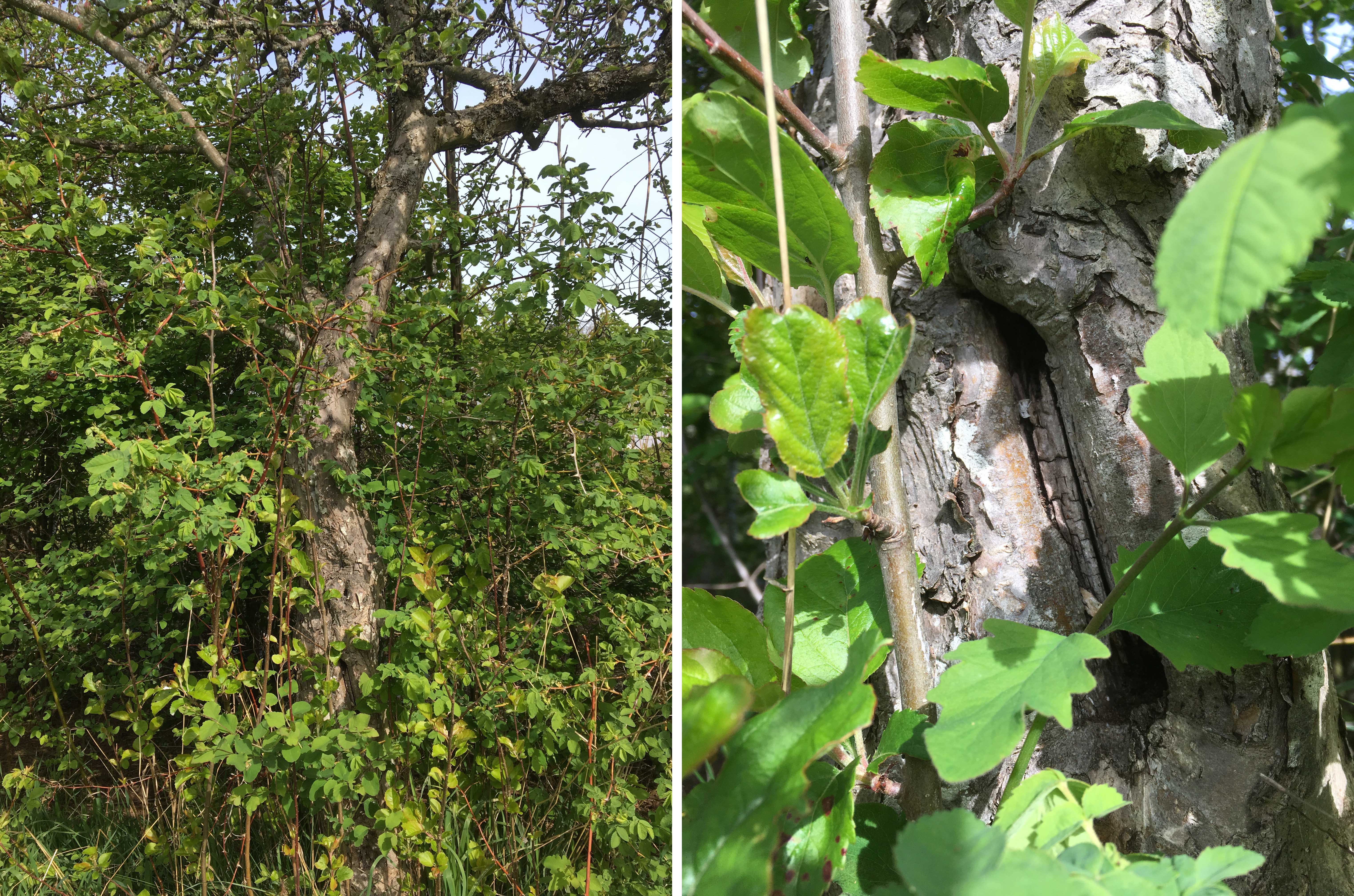 The tree and a closer view of the knot-hole where the Wall Lizard sought refuge.
One lizard stuck out in my memory – because it was trying to shed the "wall lizard" stereotype by living in a tree. I spotted an adult male well up a tree – and as I approached, it bolted into a knot-hole. The knot-hole led to a significant cavity inside – I used a long dry grass stem to get an idea how large the cavity was. It was at least 20 cm long, plenty of room for an adult Wall Lizard. Years ago Richard Hebda noted that Common Wall Lizards had started to occupy grassy habitat as well as the typical more solid habitat. This lizard seemed more interested in becoming a Tree Lizard – sorry Podarcis, you can change habitat, but not your taxonomy. Luckily Urosaurus ornatus does not live here and won't have to deal with this arboreally inclined invader.