Taractes asper – the Rough Pomfret – is a fish you don't meet every day. I have to admit I had a song by the Pogues running through my head when I made up this blog title. The Rough Pomfret looks exotic – and feels it too. Each body scale has a small crest, and the combined effect makes this fish feel almost like a rasp-file or pine-cone.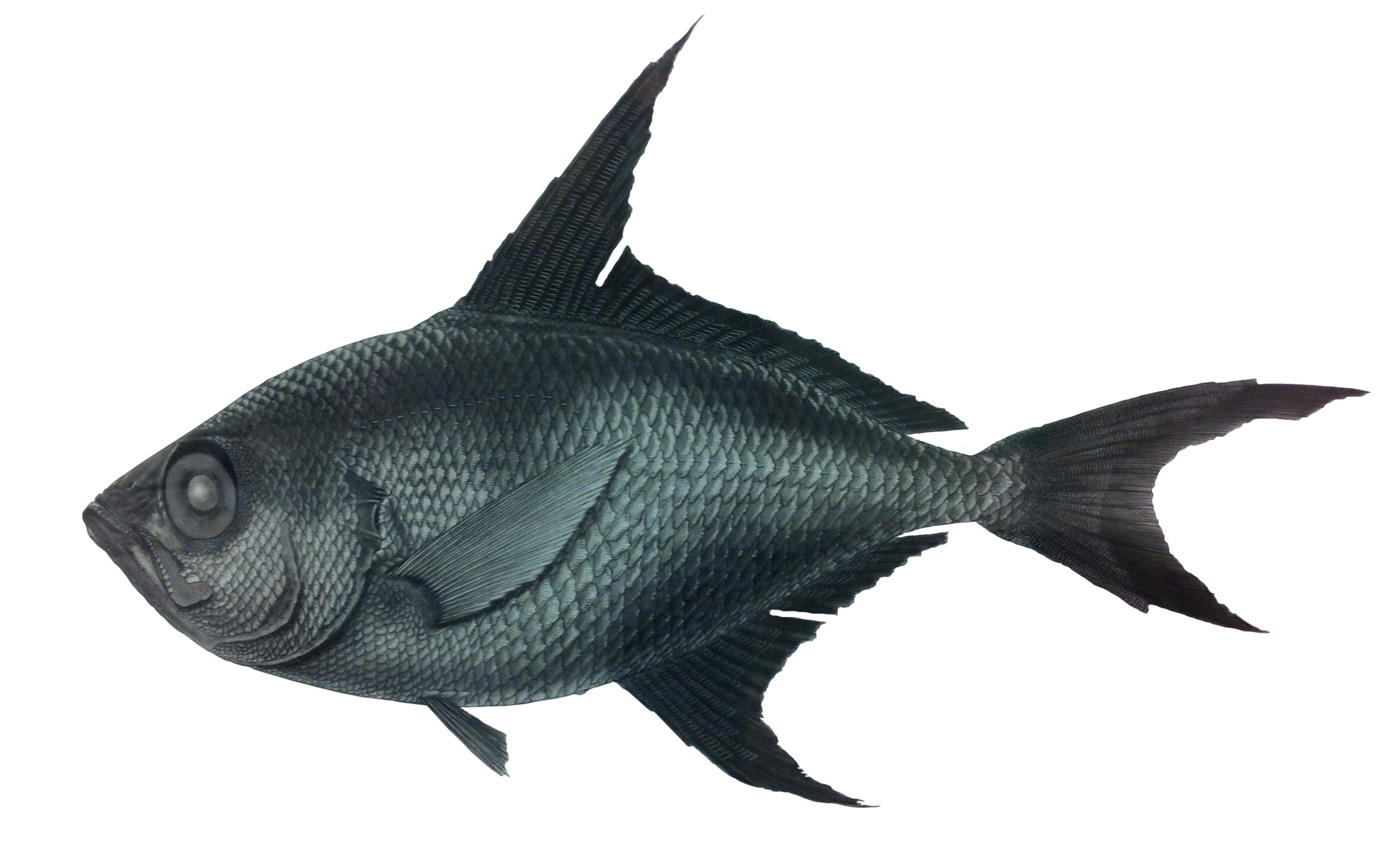 Drawing by Norman Eyolfson, from the first specimen discovered here in BC.
This fish is a brown to blue-black colour and ranges from near the surface to 550 meters depth. The dark colour suggests to me that they are a deeper-pelagic fish that perhaps migrates to shallower depths to feed at night – but very little seems to be published on eastern North Pacific specimens.
They are widely distributed from a single record near Kodiak Island, Alaska, south to southern California, and west to Japan. Here in BC they are known from scattered records published by Peden and Ostermann (1980), and Peden and Jamieson (1988).
The RBCM records of Taractes asper (with data) are from the following locations:
52°N, 131°W – 1st found in BC (RBCM 979-11058) (Peden and Ostermann 1980)
47°18'N, 128°12'W – 1 specimen (RBCM 985-478) (Peden and Jamieson 1988)
46°44'N, 130°58'W – 1 specimen (RBCM 985-480) (Peden and Jamieson 1988)
46°36'N, 130°54'W – 7 specimens (RBCM 985-479) (Peden and Jamieson 1988)
38°25'N 162°23'W – 1 specimen (RBCM 987-00206) (near Hawai'i)
We have another 7 cataloged specimens that appear to lack any information on when and where they were collected. We'll have to find them in the collection and see if there is any information on the specimen labels themselves. If these 7 lack any information, then they will be deaccessioned and offered to university collections as teaching specimens. I can't waste space on specimens with no information.

This new one was dropped off this week by Scott Buchanan from Archipelago Marine, with thanks to their marine observers program. It is now fixing in formaldehyde and will eventually be stored in ethanol. It came aboard the Viking Enterprise, October 5th, 2015, at 50°25.91'N, 128°37.16'W, from west of Quatsino Sound at about 250 meters depth.
Normally we photograph the left side of a fish – it is the picky scientific standard. But in this case the right side was in better shape, and since this is an informal publication, I thought I could stretch the rules. For a Stormtrooper, I can be quite rebellious.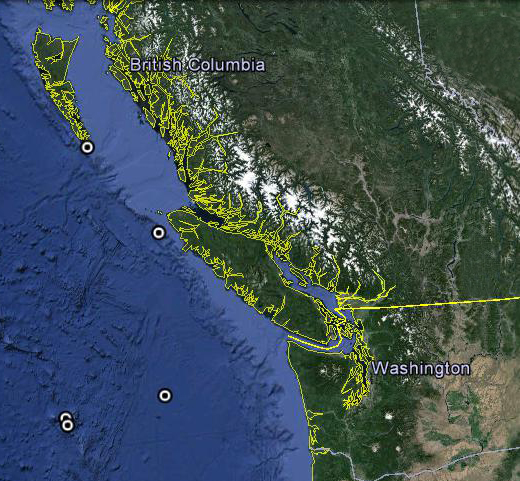 It joins the 11 others in the RBCM Ichthyology collection, and helps flesh-out what we know about the diversity and distribution of fishes here in our coastal waters. This Google Earth image shows where Taractes asper has been taken in BC waters. It also is known from one location in Alaska and so the species appears to be continuously distributed, but rarely collected.