I recently came across a folder of photographs in one of our "miscellaneous" accessions.  Although the accession was created in 1991, we had probably had the material for many years without knowing quite how and when we acquired it.
The folder contains photographs of Fanny Buckthought Morse and her husband Arthur Cromar Bruce as well as a photograph of the Women's Volunteer Reserve that Fanny served in.
Using the online Vital Event registration indexes, I've been able to track down their marriage registration as well as Fanny's death registration and it's interesting how much information you can glean from these records:
They were married in Vancouver in November 1916.  Arthur is listed as being born in Aberdeen, Scotland, was a 28 year old bachelor living in Vancouver and his profession was journalist.  Fanny was born in Bournemouth, England, was listed as a 30 year old spinster and her profession was also journalist.  Her death registration from December 29th, 1961 has her living in the Nanaimo area but gives her birthdate as February 8, 1884 which means she was actually 32 at the time of her marriage.
From 199105-003 (miscellaneous accession), container 001239-0001, file 13:
"Mother, Fanny Cromar Bruce (nee Morse) camping Horseshoe Bay"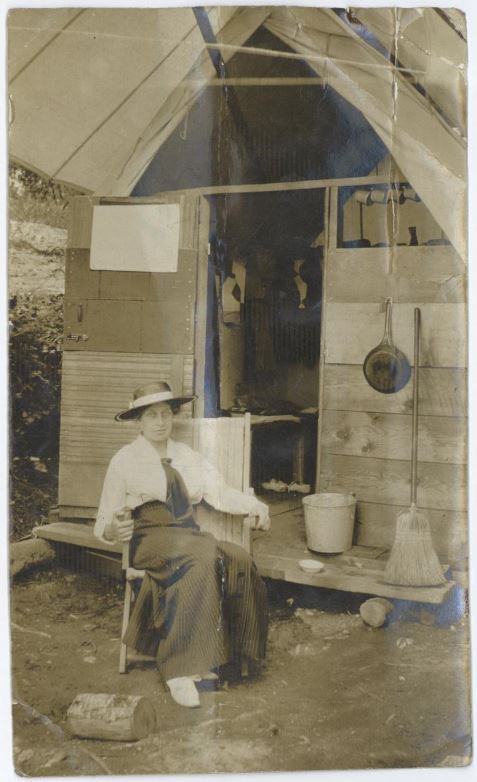 "1914-18 Women's Volunteer Reserve (FCB not present owing to duty on News-Advertiser) steps of Aberdeen School, Vancouver"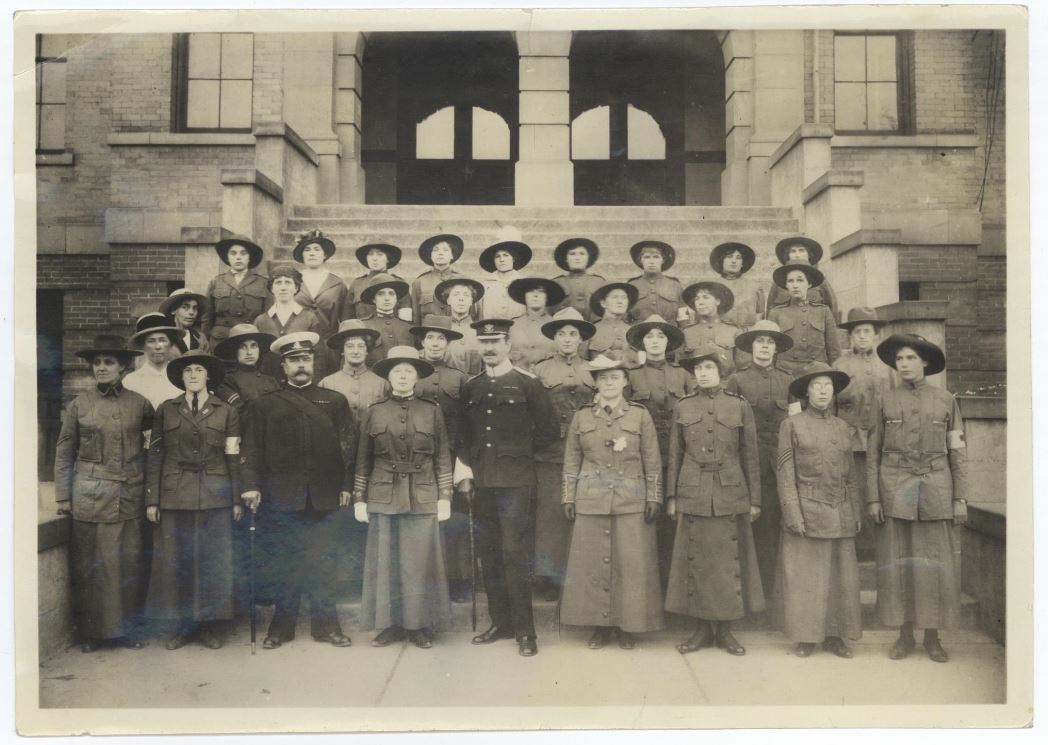 According to the stamp on the back, this photograph was reprinted by Vancouver Drug Co. Ltd., May 9, 1939.  Fanny's son or daughter wrote the notes on the back of the photographs.
There's quite a variation in the women's uniforms, I wonder if they had to supply their own?