Within the series GR-3295, folder 1, there is an album from 1930-1932 which documents the building of the Hagwilget suspension bridge by the Dept. of Public Works.  There are lots of photographs on the Archives search page that show various versions of the bridge from the locally built wooden structures to the beautiful steel suspension bridge that stands to this day.
The album refers to the construction of the Haguelgate suspension bridge and has a magazine print of the old wooden bridge.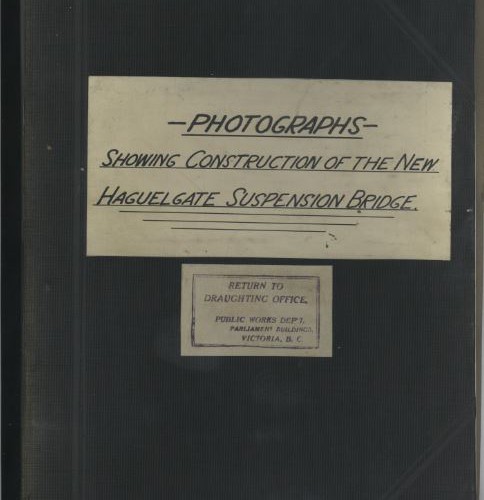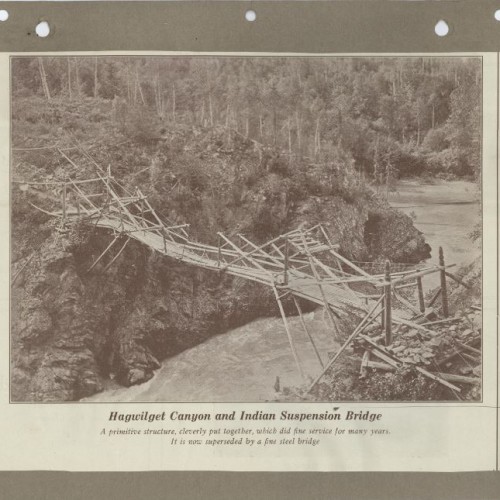 What makes the album stand out is that it shows the construction of the steel bridge, rather than just the finished product.
I particularly like the photos of the men at work, do they make men like this anymore?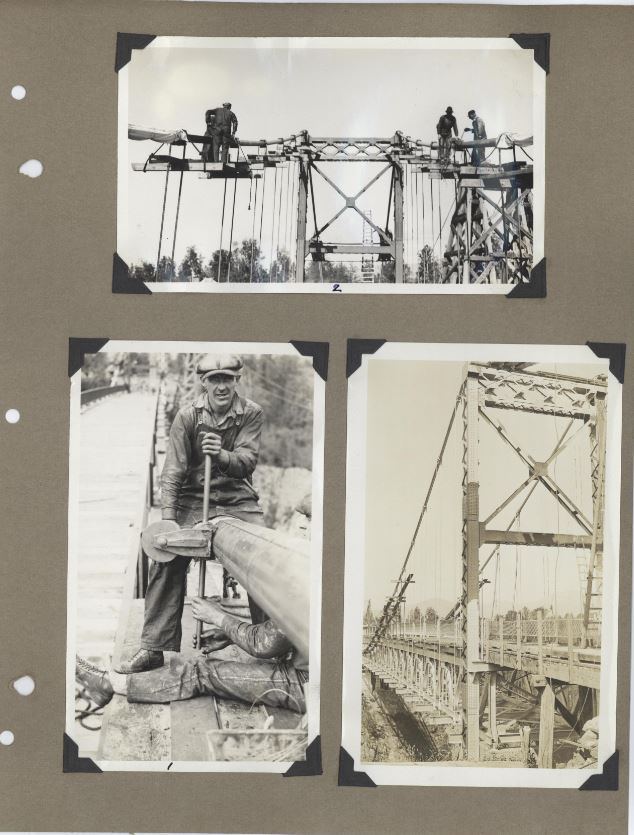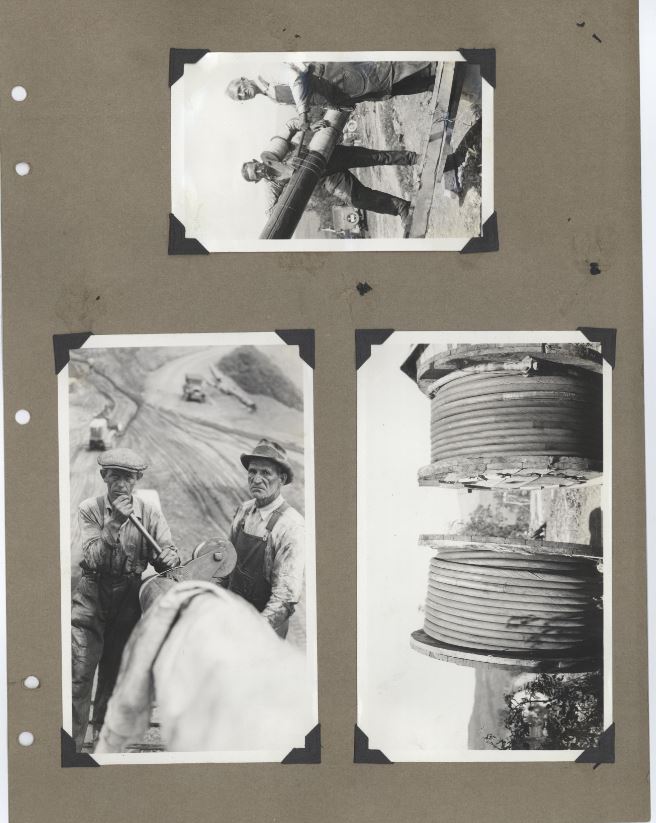 The finished bridge