One of the ways you received the news during World War 2 was by way of a telegram.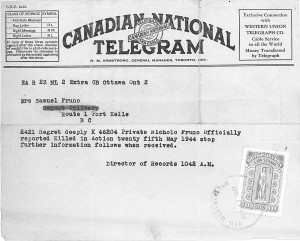 Like all Canadian soldiers, Nicholas Fruno was required to write a will.
Like most soldiers of the time, he left everything to his mother.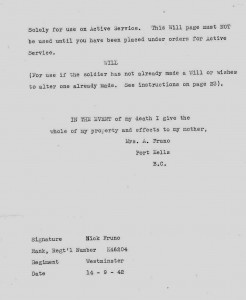 Note the various spellings of his name.
On Line War Memorial
Grave site information
Book of Rembrance
Did members of your family receive news like this? Please send me a link to an online image to share at @rbcmexplorer.