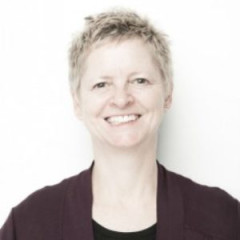 Pam Lowings has spent more than two decades working in the property management and facilities management field, both in the private and public sectors. Pam is passionate about ensuring staff and visitors have a safe and clean site to come to every day. Since joining the Royal BC Museum in 2007, Pam has led a property management team that successfully completed more than $20 million in construction and renovation projects, on time and on budget, around the museum and archives precinct.

As the former Head of Property Management and Site Development, Pam led a great team of professionals who oversaw property management and operations, the venue rentals program, shipping and risk management, security and business continuity programs.

Pam has a Bachelor of Management degree and both a Real Property Administer (RPA) and a Facilities Management Administrator (FMA) designation from the Building and Owner's Management Institute (BOMI).