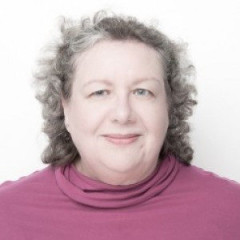 Lesley Kennes became a collections manager in 1977 after three years of summer student employment with the Royal BC Museum. She began her museum career in botany but has since had the opportunity to work on different collections. She is currently responsible for the bird and mammal collections, which are the oldest in the Natural History area.

Lesley's early exposure to different cultures and places inspired a lifelong passion for learning something new. A Simon Fraser University degree in ecology nurtured an interest in general biology, and a job opportunity at the Royal BC Museum opened up new worlds of knowledge. Lesley enjoys solving mysteries and puzzles, and working with two collections that are more a hundred years old provides plenty of opportunities.

Lesley is responsible for maintaining and aiding in the development of the bird and mammal collections, each of which consists of 25,000 specimens. As one of the longest-serving employees, she also acts as a keeper of the knowledge of the Royal BC Museum.
Areas of Interest
Museum methods

General ecology

Museology