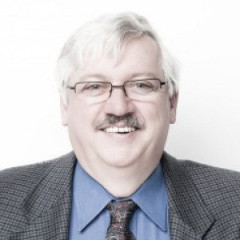 Lorne Hammond, history curator, joined the Royal BC Museum in 1997 after completing a history doctorate at the University of Ottawa. His research with the collection helps to develop exhibits. He mentors graduate university students and works with the public.

Subjects of his research on British Columbia's energy history include the Columbia River Treaty, oil tanker debates of the 1970s and our first natural gas pipeline. He has curated permanent, temporary and travelling Royal BC Museum exhibits on different aspects of BC history. They have covered topics such as BC's Italian communities, military units, constitutional history, food, surveying, toys and 1960s pop culture. A few of his favorite items from the collection include Cataline's pack saddle, John Lennon's Rolls Royce, Dr. Helmcken's medical chest, Bill Miner's pistol, skateboards and Century Sam.

Lorne's recent publications appear in the Oxford Companion to Canadian History, Canada Collects: Treasures From Across the Nation, Environmental History, ORNAMENTVM, Public History, and This Week in History, a weekly television series on CHEK TV.
Education
PhD, history, University of Ottawa
Areas of Interest
Specialty: BC History

Areas of Expertise: History of energy in BC, BC Forest Service, Heritage management