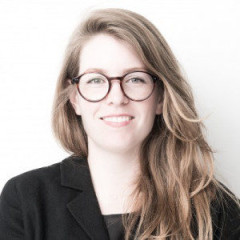 I earned my BA from the University of Victoria, in the departments of Greek and Roman Studies and Anthropology. My first archaeological field school took me to Stymphalia, Greece. From then on I was hooked. I participated in three more field projects before I graduated, from Newcastle Island, BC, to South Cadbury, UK, and an underwater project at Liman Tepe in Turkey. After a summer doing archaeology in Victoria, during which we encountered waterlogged material, my interest focused on archaeological wet sites and perishable material culture. I attended the University of Exeter, UK, where I earned an MA in wetland archaeology, and worked as a commercial archaeologist. During my summers I was a member of the Eastern Boeotia Archaeological Project, surveying the Greek countryside, and excavating at the site of Ancient Eleon. When it came time to do my PhD, my attention naturally turned homeward to the Cowichan Valley. My research focused on the difference between outsider (archaeologists and ethnologists) and insider (Ancestral and modern Cowichan people) narratives of Cowichan culture history, with particular attention to the perception and use of wetlands.

Seven years in the UK, and two degrees later, I made my way back in the Cowichan Valley where I worked as a commercial archaeologist for several years. That was followed by short stint as a project officer at the Archaeology Branch. There I gained tremendous insight into how the heritage management process works in BC. I joined the RBCM early in 2015, as Archaeology collection manager. From this position I have been able to start to bring the worlds of academic and consulting archaeology back together at the ground level, to improve the quality and consistency of material coming into provincial repositories, and to support research in all its forms.
Education
PhD from the University of Exeter, focusing on archaeology and indigenous wetland use in the Cowichan Valley, BC

MA also from the University of Exeter, in wetland archaeology

BA from the University of Victoria, in Greek and Roman studies and anthropology.
Areas of Interest
Archaeological collections management
Wetland archaeology
Traditional wetland ecology
Archaeological field and lab methods
Heritage management
Traditional indigenous knowledge