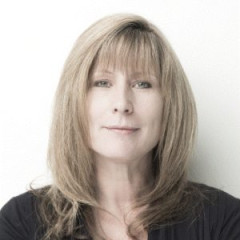 Diane Wardle joined the BC Archives in 2003 as an Access Specialist.
Access Specialists work as a team to assist visitors with research, providing orientation, help and training with finding aids/equipment, retrieving collections, photographs, documents and a diverse array of records. Access Specialists monitor the use of the collections to ensure that these original and irreplaceable objects are handled appropriately and returned undamaged. This includes responsibility for monitoring the physical conditions of the collections and responding to changes or situations that put the collections in jeopardy, finding solutions to such situations and resolving them and preparing and implementing preservation initiatives on a regular and ongoing basis.
The archives collections include individual, organizational or corporate records; the records of the British Columbia government in all media; and specific media types that include manuscripts and textual records, cartographic records, paintings, prints, photographs, moving images, audio/visual recordings, artifacts, objects and specimens.