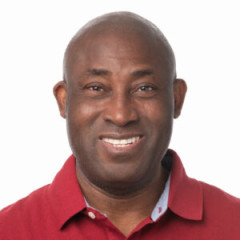 Abiola joined the Royal BC Museum's Museum Operations department in February 2022, and brings his 15+ years industry experience from diverse construction, facilities, and real property projects.
Abiola was previously a Project Officer with the Government of Canada, having a portfolio covering 23 Service Canada offices/sites spread across three provinces, providing project management support to enable the delivery of excellent services to Canadians. Prior to joining to the Canada Public Service, Abiola was a Project Manager with Simplex Projects leading cost and project management consultancy services to individuals and businesses. Abiola also spent 10 years working with Netconstruct Nigeria, combining the role of a Senior Quantity Surveyor/Project Manager where he provided leadership and supported the delivery of more than 2,500 affordable housing units to the Nigeria populace.
Abiola has a Master's Degree in Construction Management (Distinction) from the University of Salford, UK, and holds Project Management Professional (PMP), Construction Estimator Certified (CEC), and an Associate RICS professional designations.
Abiola is passionate about lean/sustainable development and social responsibility. Off work, Abiola volunteers at the construction sites of Habitat for Humanity, contributing to the provision of affordable housing to low income Canadians.