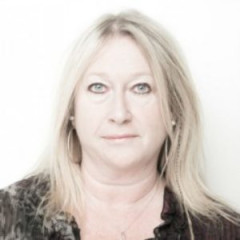 Member of Executive Committee and Chair of Heads Committee
Karen Fudge-Jensen joined the Royal BC Museum in 2004 after a 13-year career in human resources in the BC government and 6 years in the private sector. A member of the Executive Committee and past-Chair of the Heads Committee, Karen leads the Human Resources & Volunteer Services department providing internal and external services to staff, volunteers and visitors. The Royal BC Museum employs 120 staff, and engages over 500 volunteers – all who receive services from the Human Resources & Volunteer Services team.

Services provided by this department focus on the management of all HR strategic, advisory and transactional services for the Royal BC Museum and strategic Volunteer service and program management. Under Karen's leadership, the museum was rated among the top 100 employers in Canada. Along with her education and training in human resource management, she has a graduate certificate in executive coaching from Royal Roads University. Karen and her team are passionate about contributing to a culture that embraces excellence and holds people capable.