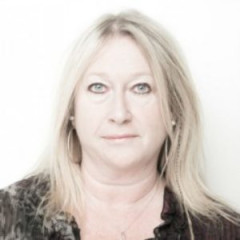 Karen Fudge-Jensen has been with the museum and archives since 2004, after a 13-year career in human resources in the BC government and 6 years in the private sector. She has recently joined the Executive Team in a developmental opportunity leading the Archives and Museum Operations Division and responsible for Provincial Partnerships.

Karen champions performance management and business planning while overseeing a talented team responsible for the preservation, conservation and provision of access to the archival history of the province; the innovative technical opportunities through digital platforms; the safety of the people and the collections through the property management operations; the recruitment, development and engagement of staff and volunteers through the human resources and volunteer services department; and, the branding and revenue generating functions of the marketing, sales, communications and publishing department.

Karen has developed and delivered training sessions, workshops, presentations and information sessions on topics such as performance planning and management, recruitment, leadership, coaching for performance and labour relations. Karen functions with a high degree of integrity and a passion for assisting organizations and individuals in meeting their goals. She applies the language of creation, commitment and possibility to enable others to identify and leverage their potential.

Karen is a member of the International Council of Museums and its' Committee for Museum Management; and, the International Coach Federation. She holds a graduate certificate in executive coaching from Royal Roads University where she also took her leadership training and held her designation as a Chartered Professional in Human Resources (CPHR).