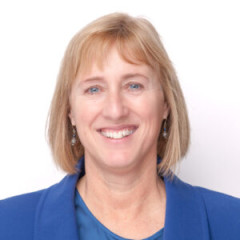 A prolific writer, speaker and presenter, Kathryn Bridge retired in 2017 after a long and varied career at the BC Archives and the Royal BC Museum. "It is the collections that hooked me, and that kept me challenged, curious and stimulated.I never dreamed that I would spend an entire career here." Kathryn has variously, and often simultaneously worn the hats of archivist, historian and curator, balancing the academic focus of publications with public presentations and exhibitions. She has also served as department head both in archives and in curatorial. She is also an adjunct faculty member in the History Department at the University of Victoria.

Kathryn's research interest in BC's colonial families has taken many forms, not only publications but also exhibitions and presentations. By Snowshoe, Buckboard & Steamer, her book about BC's frontier women, won the 1998 Lieutenant Governor's Medal for Historical Writing. She has written books on Sarah Crease and mountaineers Don and Phyllis Munday (a runner-up at the Banff Mountain Book Festival) and is currently revising a manuscript on pioneer children and childhood. In 2015, Kathryn led a curatorial team to create the exhibition Gold Rush! El Dorado in British Columbia and edited the companion book, New Perspectives on the Gold Rush. In 2017 she was lead curator for Family: Bonds & Belonging. From 2014 to 2017 Kathryn represented the Royal BC Museum on the Canada-wide Landscapes of Injustice project, which focusses on the dispossession of Japanese Canadians during the Second World War.

Her knowledge of the art and life of Emily Carr is of special note, demonstrated in her work as curator of several popular Carr exhibitions and three museum-published books, as well as the introductory essay for Carr's Klee Wyck. Kathryn continues to research Carr and her milieu and has publications and exhibition ideas in planning stages.
Education
PhD, History, University of Victoria
Areas of Interest
Documentary art, BC historical artists, Emily Carr

Pioneering women

Colonial families in British Columbia

Gold rush

Specialty: Women and gender history