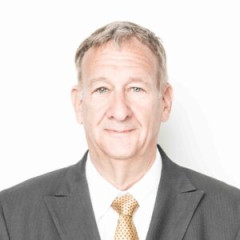 Gary brings over 30 years' experience in the private and public sector where he has cultivated an expertise in team leadership, client service, financial, business, construction, and project management.

He began his public service career with Fisheries and Oceans in the Pacific Region after holding various management and executive posts in the real estate development and construction sector.

In 1999, he moved from Vancouver to Ottawa where he served in a number of executive positions with DFO and the Canadian Coast Guard, including director of Real Property, a $120-million program which encompassed 19,000 hectares of property and 535,000 square meters of office space and laboratories.

In 2008, Gary moved to Health Canada as director general, Facilities and Security, with responsibility for managing over 115 buildings and nine laboratories across Canada, as well functional support for 532 health-related facilities with an associated budget of approximately $90M and over 500 employees.

As the Executive Director of the Capital Stewardship Branch at the National Capital Commission, Gary was responsible for the management and operations of over 520 square kilometer of land, parkways, moments, bridges, paths and parks including the iconic Gatineau Park and the Green Belt. He also was responsible for the management of the historic Crown Collection.

Included in Gary's portfolio was the management of a real estate portfolio of over 1,600 properties, 1,000 leases and licenses, and some of the most historic and iconic buildings in Canada such as 24 Sussex, Rideau Hall, Stornoway, and the Farm at the McKenzie King Estate.

As the Chief Operating Officer of the Royal British Columbia Museum, Gary is responsible for managing the museum operations and corporate service functions for the museum and providing leadership for the planned modernization of the Royal BC Museum.


Education
Gary studied Business Administration at the British Columbia Institute of Technology, where he majored in Real Estate Management.