At this time of year we often receive Christmas and other holiday cards from banks, shops, newspapers and other businesses.
The BC Archives is lucky enough to have a nice little collection of Christmas cards mostly saved by the local journalist and historian James K. Nesbitt. These cards lived for a time in our vertical (clipping) files. When the files were microfilmed in the 1980s, material not suitable for filming was removed and some of that material ended up in a box of files that we have saved in container 920334-0001.
There are some good examples of Corporate Christmas cards in the files and I've scanned a few to show the range.
The Vancouver Sun cards from the 1960s and 70s were quite inventive. I like this one, partly because the RBCM has a Jack Harman sculpture on its premises but also because it's just an amusing image. The Sun's publisher Stuart Keate had a whimsical sense of humour and he sent Nesbitt quite a few interesting cards.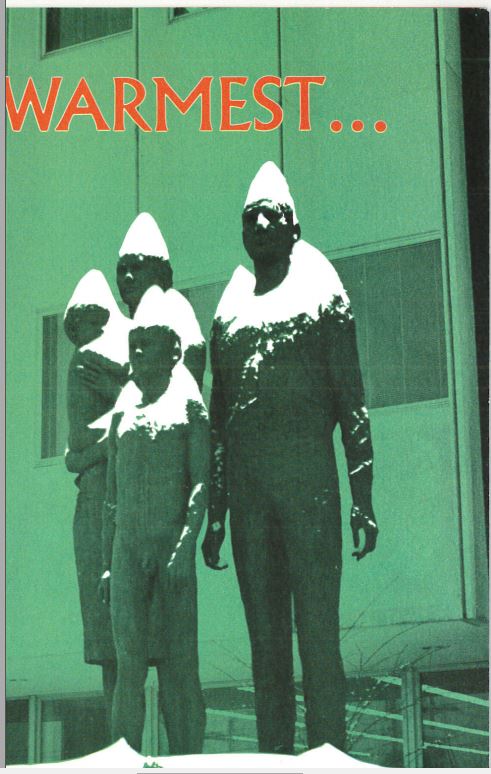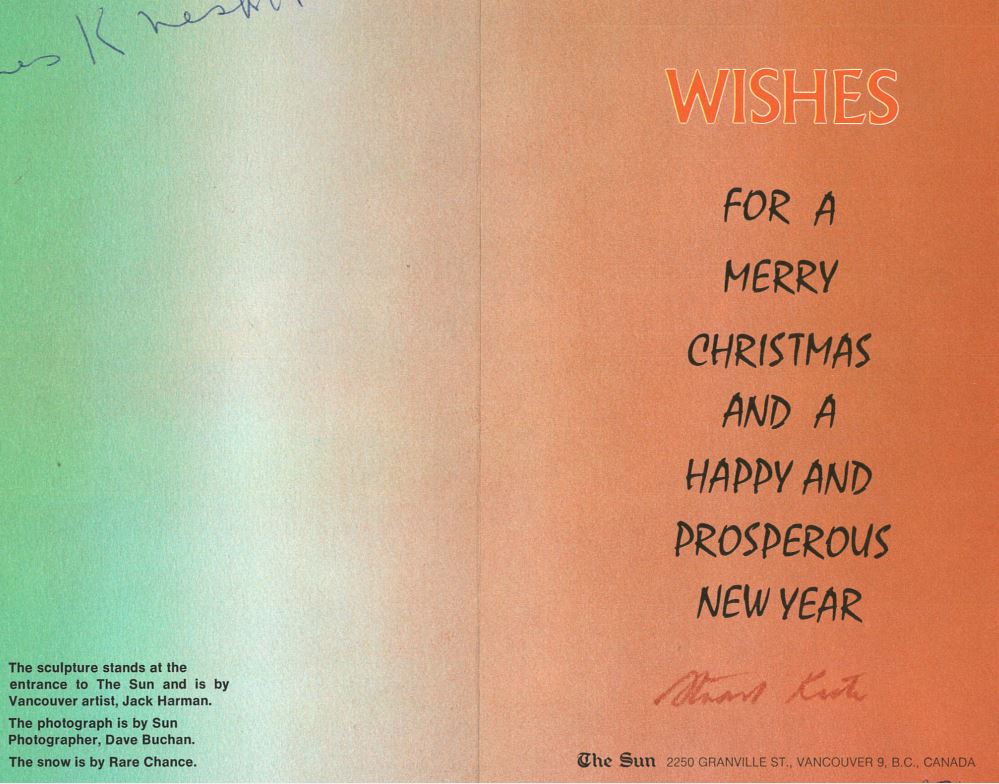 Here's one from the Canadian Bank of Commerce in Victoria, probably from the late 19th century. The outside is elegant and plain but inside you can see the list of staff, perhaps in order of rank, as well as a photograph of the inside of the bank. They didn't quite grasp the concept of laying out a card with all the elements oriented in the same direction or maybe the printer was rushed.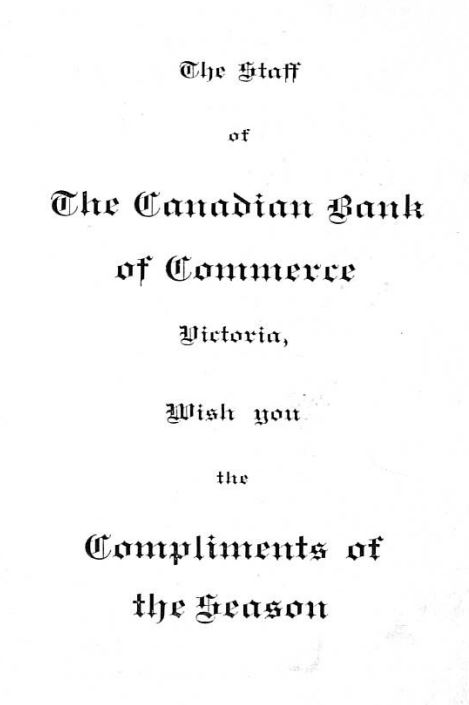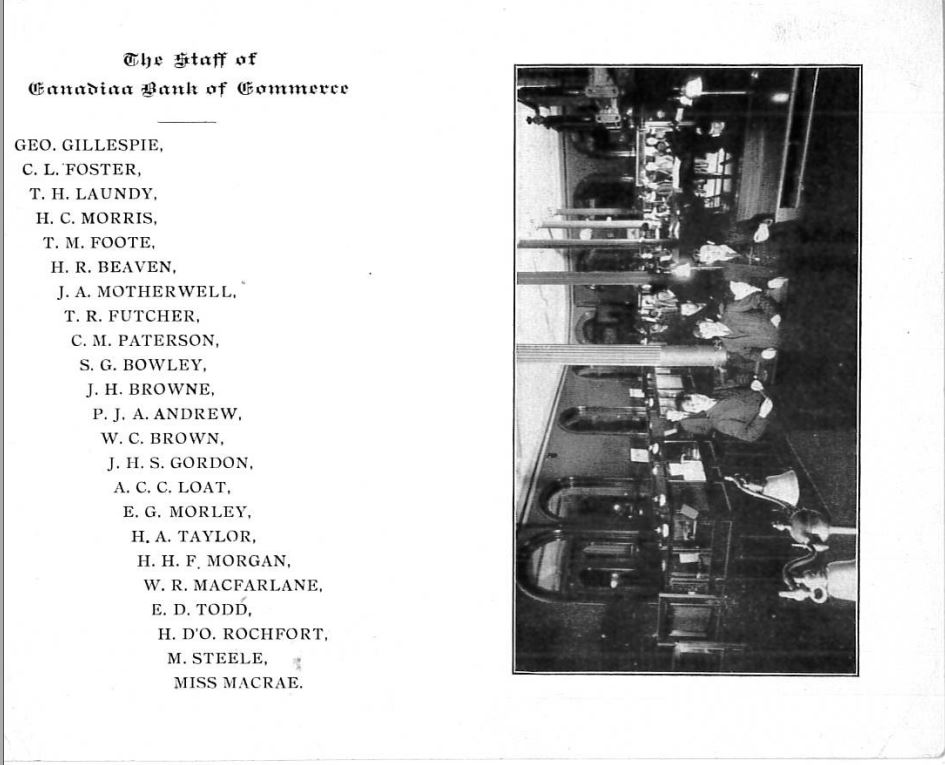 Another one from the 19th century. I'm not sure what business this card represents because there is nothing on the back. It's on a small sturdy piece of card, perhaps intended for use as a beer mat after the holidays…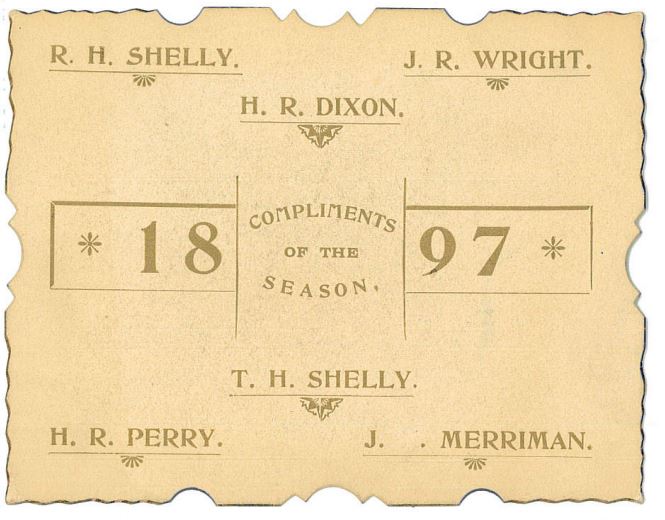 More Corporate cards to come.