Here are some more images from GR-3295, folder 2.  The portion of the Trans-Canada Highway that runs from Golden to Yoho National Park was worked on by the Dept. of Public Works (on contract to the Government of Canada) between 1924 and 1927.  This album contains photographs embossed with the name W.J. Oliver, a professional photographer based in Alberta.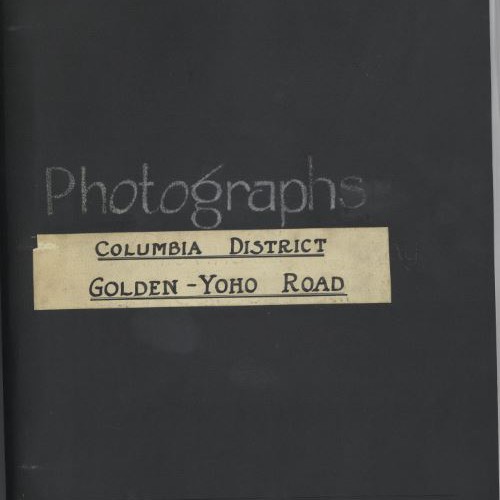 The quality of these prints is surprisingly poor.  I don't know if it's just age or if they weren't properly processed in 1927.  Maybe it's the acidic paper in the album?  I've interleaved the pages with acid free paper to give a little protection but we can't bring them back.
Views on Golden Yoho Road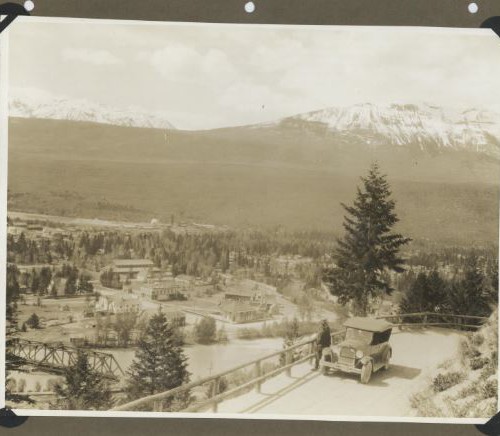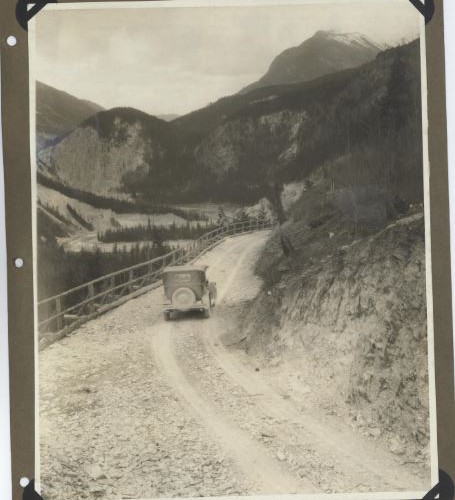 A good spot to pull over.